River Stone
Partner
River is a partner in the Corporate and Commercial Department and Head of the China Practice Group. River has a strong focus on high value mergers and acquisitions (including private equity investments), fund formation and regulatory matters. He also advises extensively on banking and finance matters, related commercial agreements and China matters. River is recognised in the 2020 guide of Legal 500 Asia Pacific and River's work in the China market has been recognised in the China Business Law Awards 2021. River has recently completed the Guangdong-Hong Kong-Macao Greater Bay Area Legal Professional Examination.
River's corporate practice focuses on complex and cross-border merger and acquisitions, private equity and pre-IPO investments, the establishment and the development of joint ventures, management buyouts and related commercial agreements. River's clients include listed companies, family offices, financial institutions and high net worth individuals from China and other parts of the world.
River assists many financial intermediaries, private equity, venture capital and hedge fund owners to establish funds in Hong Kong and in offshore jurisdictions. The types of fund include exempted limited partnership (ELP) and segregated portfolio company (SPC) in Cayman and limited partnership fund (LPF) and open-ended fund companies (OFC) in Hong Kong.
Meanwhile River also advises financial intermediaries, trust and family offices, private equity, venture capital and hedge funds on non-contentious financial services regulatory and compliance matters in Hong Kong. This includes advising on the sale and purchase of licensed financial intermediaries, Securities and Futures Commission (SFC), Money Lenders and Money Service Operators licensing, regulation and compliance matters. River also advises clients on regulatory matters for novel industries such as cryptocurrencies and fintech.
In addition to financial regulatory matters River is also experienced in advising clients on regulation relating to other important industries such as pharmaceutical, healthcare and life sciences.
Whilst River advises on Hong Kong law, he has a wide network and deep multicultural and multijurisdictional knowledge and experience that enables him to assist clients inside or outside of China on their cross-border business interests, financial transactions and business development needs.
Corporate and Commercial
Lead counsel for a leading Chinese bank on:

its multimillion USD acquisition and subscription of series B shares in a large Chinese car park operator.
its multimillion USD subscription of series C shares in a Singapore-headquartered biotechnology company.
its multimillion USD acquisition of series C shares in a US clinical-stage biopharmaceutical company.
CCBI's subscription of series A shares in OrbusNeich Medical Group Limited. The consideration is USD30million.
CCBI's extension of 2 private notes issued by Welab. The principal amount of the notes are USD35 million.
The deals above involve drafting, reviewing, negotiating and revising complicated share purchase agreement, share subscription agreement, shareholders' agreement and memorandum and articles of association and note amendment and extension agreement.

Advising a leading IT company in its multibillion USD disposal of its entire share capital in a Hong Kong company which holds two large biotech companies in UK and Germany.
Advising Shenzhen Investment Holdings Co Limited on its HKD2.5 billion placement of shares in China Vanke Co., Ltd. (2202.HK), a Fortune Global 500 company and one of the largest real estate developer in PRC.
Advising Fosun Hani Group in its intra group restructuring and stamp duty exemption.
Advising Fosun Hani Securities in respect of their internal restructuring plan and assisted them in applying for stamp duty exemption.
Investment Funds
Advising one of the largest SOEs in the Shandong province of China on the establishment of a USD300 million SPC fund in Cayman Islands.
Assisting Hung Sing Group in establishing various SPC funds and advising them in respect of the ongoing operation of the funds.
Assisting China Shandong Group in establishing various SPC funds and advising them in respect of SFC regulatory matters.
Assisting China Innovation Capital in establishing various SPC funds and LPF funds and advising them in respect of regulatory matters in the operation of the funds.
Regulatory and Compliance
Instructed by a Hong Kong-listed biopharmaceutical company in China to advise on various pharmaceutical regulatory matters.
Instructed by TWE Group as its Hong Kong general counsel to advise on various food and beverage regulatory issues in Hong Kong.
Annual retainer with Hashkey Group to assist them in various internal group restructuring and advise them in various SFC and crypto currencies related matters.
Advising CPE Asset Management in respect of the SFC investigation and enquiries.
Annual retainer with CEB International Group to advise on various compliance issues such as preparing client agreements, preparing asset management agreements, advising the client as to various SFC-related questions.
Banking and Finance
Acting as the counsel for Rudong County Jinxin Transportation Engineering Construction Investment Co., Limited in its issuance of credit enhanced bonds (3 tranches) in Hong Kong. The total amount of the bonds are USD300 million.
Lead counsel for a leading Chinese bank in respect of the extension of private notes issued by Welab and purchased by CCBI. The principal amount of the two notes are USD35 million.
Acting for Caiyun International Investment Limited in converting its debt into a loan and preparing the relevant loan agreement and share charge. The loan amount is HKD49 million.
Awarded Asia 40 Under 40 2022 by Asian Legal Business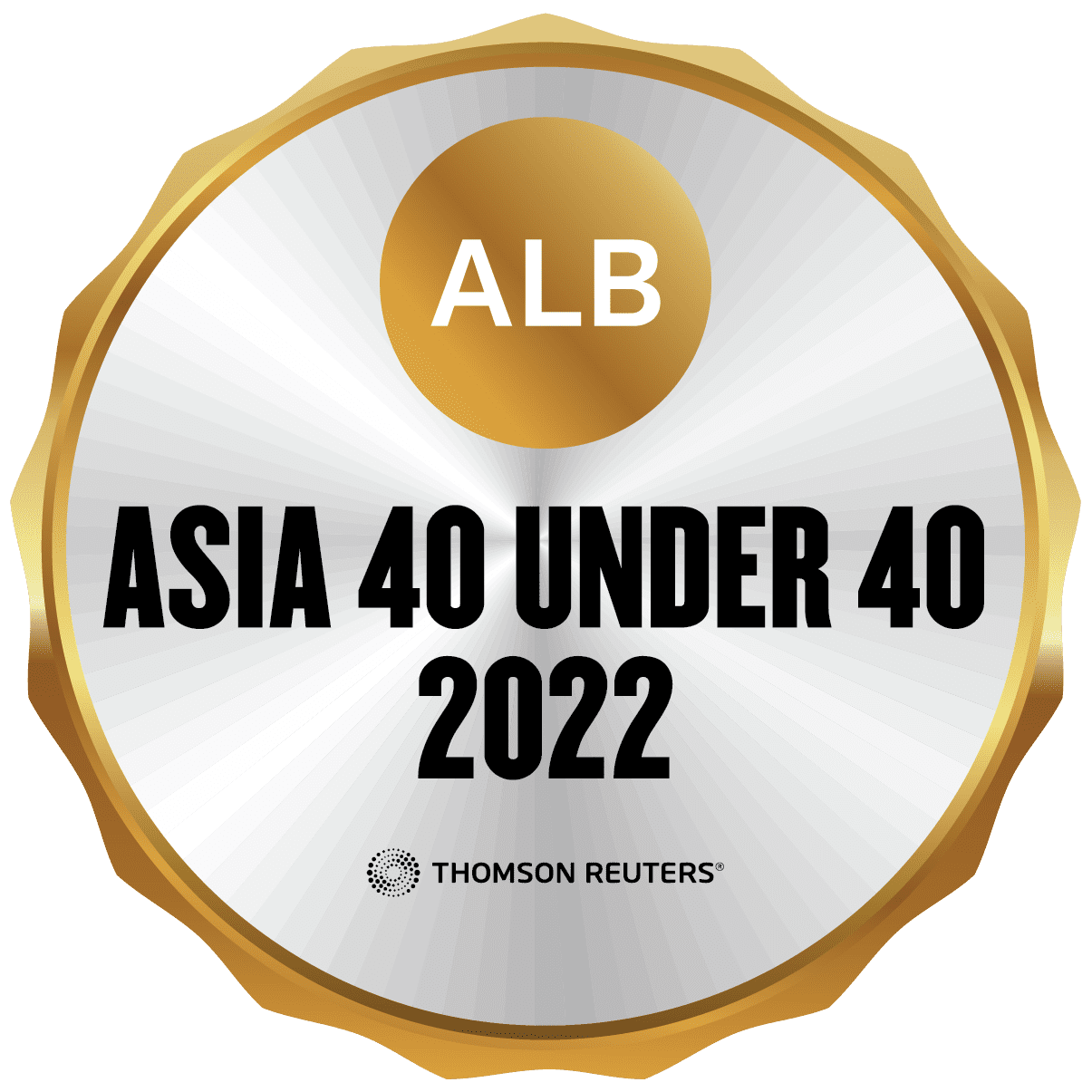 Legal 500 2023 states, "River Stone who heads the China desk, Edmond Leung (corporate/M&A) and Eddie Look are the key practitioners in the team. They're always very approachable and responsive and give very practical and commercially savvy advice."
Tanner De Witt's China Practice Group recognised in the China Business Law Awards as one of the top firms for Restructuring and Insolvency, Asset Management and Fintech and blockchain.
Legal 500 Asia Pacific Guide 2020: River is 'recommended'.
Legal 500 Asia Pacific Guide 2019: Active at mainland events, River is 'a fluent speaker of English, Cantonese, Mandarin and Shanghainese.'.
Legal 500 Asia Pacific Guide 2018: River is noted by clients for providing 'solid advice in a reasonable period of time' and having 'a great attitude to service'.
Professional memberships
Asia Pacific Loan Market Association (APLMA)
The Dutch Chamber of Commerce in Hong Kong's China Committee