About Our Law Firm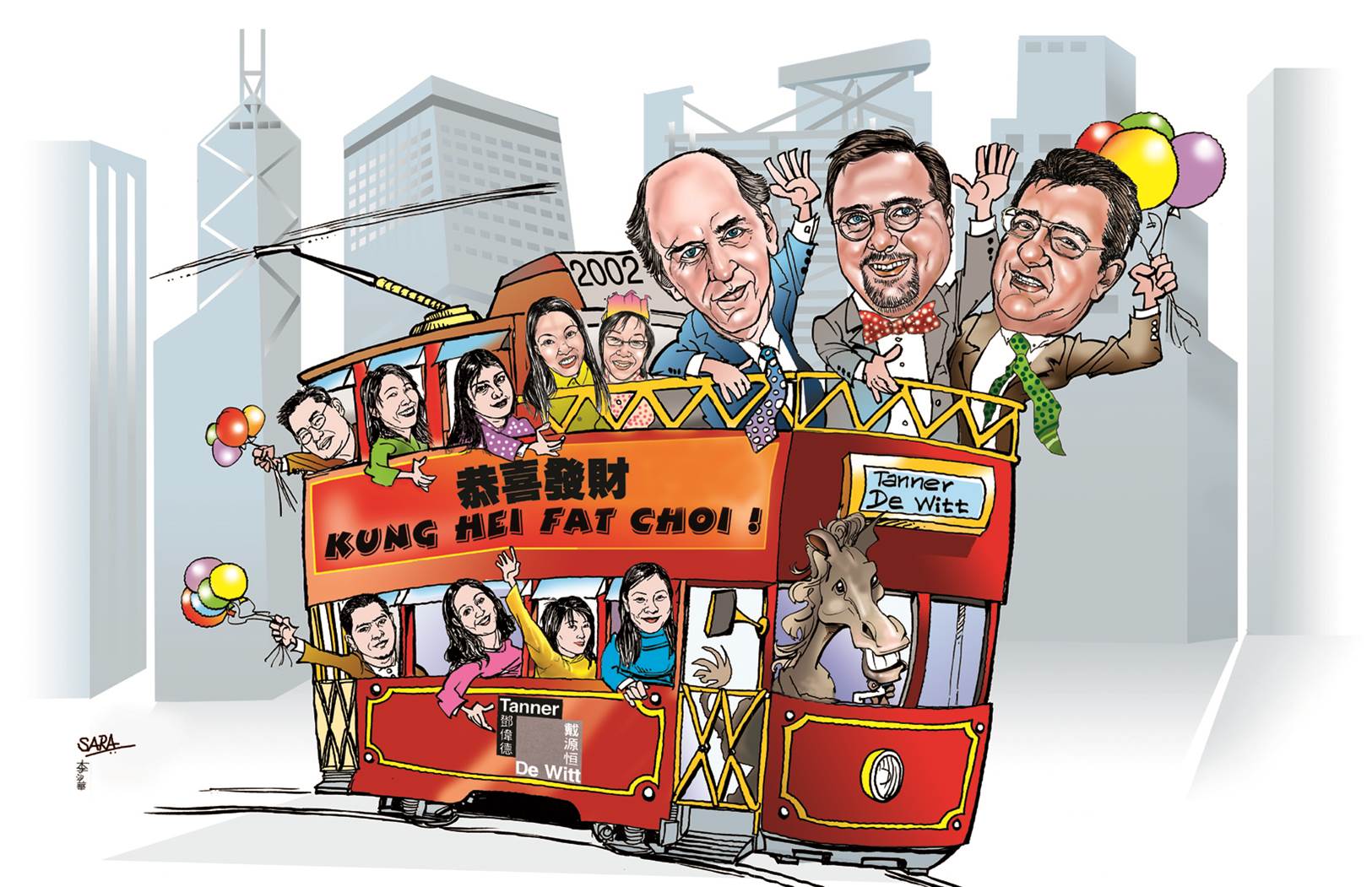 A leading business law firm in Hong Kong
Tanner De Witt is an established and recommended independent law firm in Hong Kong. Our firm and lawyers, many of whom have international law firm backgrounds, receive top ratings from industry publications such as Chambers and Partners and Legal 500.
Our primary focus is business law in Asia. We provide legal advice and representation in the following areas: Corporate and Commercial; Mergers and Acquisitions; Dispute Resolution: Litigation, Arbitration and Mediation; Restructuring and Insolvency; Employment; Family; Wills, Probate and Trusts; Fraud and Asset Tracing; Investigations; Banking and Finance; Investment Funds; Regulatory and Compliance; China Practice Group; Immigration; Criminal Law and White Collar Crime; Intellectual Property; Technology, Media, Telecommunications (TMT): Technology Corporate, Technology Transactions, Data Privacy, Governance and Management, Cybersecurity, Digital Services and Fintech, Media and Entertainment, Communications; Public Interest and Equal Rights; Hospitality including Liquor Licensing; and Notarial Services.
Our clients include public and private companies, multinationals, partnerships and individuals involved in a wide range of activities, both within Hong Kong and internationally. As an established Hong Kong law firm, we operate in many industry sectors. These vary from Hospitality to Aviation; from Banking and Insurance to Fashion; and Real Estate to Private Equity.
Our lawyers in Hong Kong and our international network
Our relationships with law firms in other jurisdictions enable Tanner De Witt to provide legal support in many countries including China. We are a multilingual law firm with many international clients based in Hong Kong and overseas. While we primarily operate in English, our team members speak many Asian and European languages including Cantonese, French, Hindi, Hokkien, Japanese, Mandarin, Nepalese, Punjabi, Shanghainese, Spanish, Tagalog and Urdu.
Our approach to legal advice and charging model for legal services
While Tanner De Witt is one of the largest independent law firms in Hong Kong, we have a high Partner-Lawyer ratio and we endeavour to ensure clients receive legal advice based on our many years of experience.
We generally charge for our services on the basis of time spent, applying the hourly rates of the lawyers involved. However, in order to improve fee predictability and help clients control costs—where appropriate, and possible in accordance with Law Society requirements—we are happy to discuss alternative arrangements, such as fixed or capped fees, periodic retainers, blended hourly rates or sliding scale or volume discounts.
For clients who prefer to resolve disputes with as little contention as possible, we can offer Mediation services through our accredited mediator Ian De Witt.
Our values
Tanner De Witt provides insightful, practical and commercial legal advice with discretion and sensitivity to our clients' needs and preferences. Our lawyers always work closely with clients, engineering options to reach goals by way of an agreed method at competitive rates. Please refer to our diversity statement, and if you have any enquiry about our services, please do not hesitate to contact us.