Community
Community engagement is central to Tanner De Witt's spirit. We are committed to providing legal services to and supporting appropriate Hong Kong and international charities, groups and organisations that have special relevance to our team and our clients.
What did we do in 2019?
We continued to champion causes related to pro bono work, the elderly, women, and mental health in the rugby space. We gave time to local businesses and remained staunch supporters of nurturing younger legal practitioners.
We kept up the support to the startup community by hosting our popular series of Tech Talk events and attending conferences. We donated our events space to the Canadian and Dutch Chambers of Commerce, and even participated in a plastic-free workplace challenge.
We celebrated our 20th Anniversary by sponsoring four charities that are an active, long-term presence in Hong Kong, and are well-supported in the community.
Alphabetically these are:
As we reflect on the years and changes, both at our firm and in Hong Kong at large, we have lasting joy in being able to give to organisations doing such moving work.
What did we do in 2018?
While continuing to uphold the high legal standards that we are known for, we supported an award-winning neighborhood football team, championed causes related to women and children and supported events for different sectors of the community: at-risk youth, migrant workers and their offspring and lower income households with educational needs.
We celebrated our 10th year of participating in Hong Kong Cancer Fund's Dress Pink Day, highlighted the need for mental health support in the rugby community, and renewed our three-year HKRU referee sponsorship for another three. In between all of these, we moved into our flagship office, where we hosted several community events such as a talk on 'sunset' industries.
We sat on boards and gave time to the next generation by judging local legal competitions. We also went overseas to speak to members of local business communities and built connections with our homegrown start-ups.
What did we do in 2017?
While carrying out award-winning legal work, we gave time to and raised funds for a number of causes close to our hearts: we dressed in silly pink outfits to raise money for breast cancer research, ran a 10K for clean seas, and gave away mini rugby balls to inspire little players into falling in love with the game. Some of us even ran Zimbabwean marathons, joined professional table tennis tournaments, supported a charity rugby tour in the Philippines as title sponsor, and dressed as Santa in a fun run! We also raised funds for underprivileged Hong Kong children.
When we're not doing sports or legal work, we're attending board meetings (on TMA, IWIRC or the Dutch Chamber of Commerce), speaking at international conferences or supporting events that raise awareness for causes like mental health and school re-building.
ESF Lions Youth Football
Tanner De Witt is proud sponsor of the ESF Lions Youth Football Programme which has been providing after school, girls only and academy sessions for aspiring football stars in Hong Kong for years. ESF Sports, which is a department of ESF Educational Services Ltd, nurtures local talent and provides sporting opportunities for bright young players in Hong Kong.
HKRU Domestic League Referees
As part of our ongoing commitment to supporting local organisations in the region, we are delighted to announce that we are the official gold sponsor of the Hong Kong Society for Referees for the domestic rugby league on a three year sponsorship contract for the rugby seasons 2015-2016 to 2017-2018. The referee is an integral part of every game in any sport; they must maintain a high level of fitness and are not always the most popular people on the pitch so their commitment to the game is particularly admirable. Furthermore the domestic rugby league of Hong Kong has gone from strength to strength in recent years and none of this is possible without the commitment of the referees and the investment by the HKRU into the referee program.
DB Run for Charity

Tanner De Witt has supported the DB 10k Run for Charity every year since 2013 with participation growing each year. We were proud to sponsor the well attended 2017 DB Run for Charity held on Saturday 15th November with nine runners. More information here.
Pro-bono legal advice and fundraising
Some organisations that Tanner De Witt have supported are listed below, for more details of our involvement please visit our News and Media section. Whether providing pro-bono legal advice or sponsoring a local sports team, one can always expect high levels of enthusiasm and commitment from our lawyers and staff!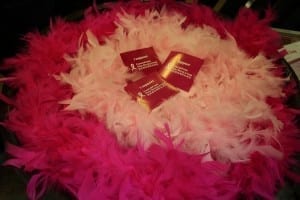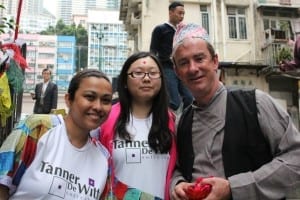 If your organisation requires our legal services or you would like to suggest a fundraising activity, please contact us.
Organisations that we support