2017: a year full of sponsorships, sports and speaking opportunities
31Dec2017
2017 has been a year of growth for Tanner De Witt with two new partners, 15 new joiners, 5 newly qualified lawyers, 4 new trainees, 1 new practice area, 1 new office, more than 80 events…and we turned 18!
As one of Hong Kong's largest independent law firms, we have a strong reputation as a firm that knows how to work hard but also give back to the community and enjoy ourselves.
Looking back on this year that's about to end, we certainly covered all bases.
Getting involved
While carrying out award-winning legal work, we gave time to and raised funds for a number of causes close to our hearts: we dressed in silly pink outfits to raise money for breast cancer research, ran a 10K for clean seas, and gave away mini rugby balls to inspire little players into falling in love with the game. Some of us even ran Zimbabwean marathons, joined professional table tennis tournaments, supported a charity rugby tour in the Philippines as title sponsor, and dressed as Santa in a fun run! We also raised funds for underprivileged Hong Kong children.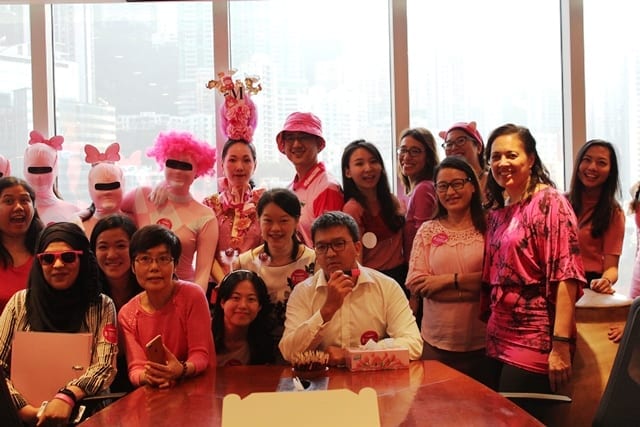 When we're not doing sports or legal work, we're attending board meetings (on TMA, IWIRC or the Dutch Chamber of Commerce), speaking at international conferences or supporting events that raise awareness for causes like mental health and school re-building.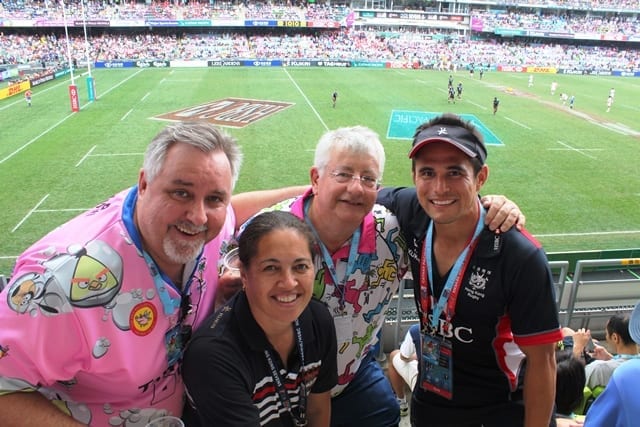 Awards and rankings
In terms of accolades, the Kaisa Group restructuring won a number of awards from China Business Law Journal, IFLR Asia, and Asian-mena Counsel.
Firm-wide, we were shortlisted for Asialaw's National Firm of the Year and ALB's Macallan Hong Kong Law Awards, and ranked by Hong Kong Business as 6th largest law firm. Our fee earners and practice areas were lauded and featured in a number of respected legal publications, including Who's Who, IFLR, Legal 500, Chambers and Asialaw. Our pro bono work was recognised by PathFinders, Society for Community Organisation, Public Interest Law and Advocacy Society, UNICEF and The Law Society of Hong Kong.
Speaking opportunities
We have taken part in several major Hong Kong events as well as conferences around the world.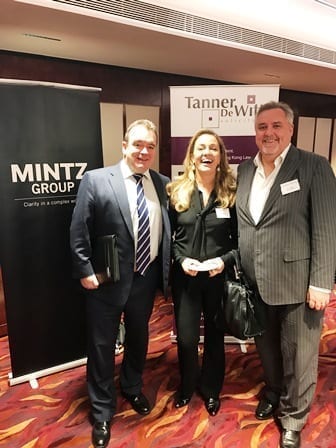 Robin Darton spoke on a panel on Cross Border Restructuring at the Debtwire Forum in Hong Kong (who later invited him to do a podcast on this topic) and chaired the TMA Asia Pacific Conference; Ian De Witt moderated a Conference on Insolvency Law and Practice with the Hong Kong Academy of Law. Russell Bennett gave a talk on employment law to labour industry professionals, and Jeff  Lane participated in a panel session on Cyber Fraud at the Asset Tracing and Recovery Forum in London, spoke at a fraud conference in Sydney and discussed cross border enforcement at the Asialaw Disputes Summit in Hong Kong.
Memberships and new appointments
We created a video for the Lexwork Annual Meeting

And Tanner De Witt purple rocks! Find out why here.
2017 in pictures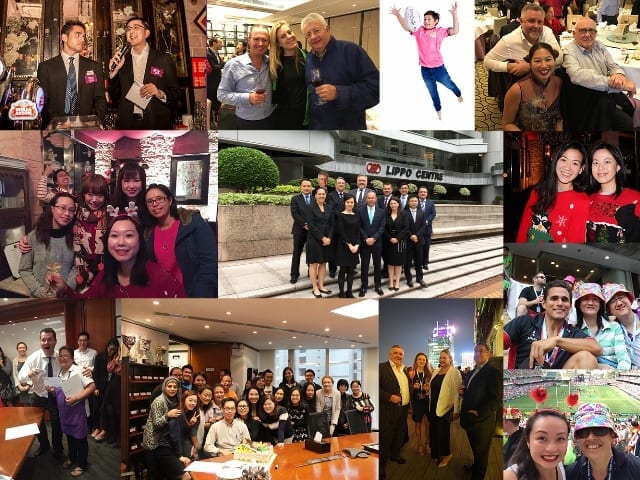 Merry Christmas and Happy Holidays from all of us here at Tanner De Witt!