TMA elects new Hong Kong President and Chair – Robin Darton
21Mar2016
Tanner De Witt Insolvency and Restructuring Partner Robin Darton was this year elected President and Chair of the Hong Kong chapter of Turnaround Management Association (TMA). TMA is a non-profit global organisation founded in 1987. The organisation is made up of over 9,000 individuals in 54 chapters specialising in turnaround management and corporate renewal. You can access the Hong Kong TMA Chapter website here.
"TMA is about more than just turnaround. TMA members are a professional community that seeks to strengthen the global economy by working to save distressed businesses, assist management to navigate off-plan events, and help healthy companies avoid similar pitfalls."
Turnaround Management Association
The Hong Kong TMA chapter has around 60 members and we will hold regular events this year focussing on relevant topics surrounding turnaround, restructuring and change. Last year Robin chaired the opening session at Hong Kong's 2015 TMA Symposium. Click here for more information.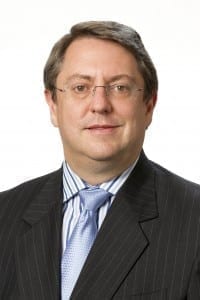 Please contact Robin Darton directly for queries or contact us for event and sponsorship opportunities.