Pantone's Colour of the Year is Tanner De Witt purple
11Dec2017
Colour authority Pantone has just announced their Colour of the Year for 2018, and they have selected a shade not at all dissimilar to our Tanner De Witt purple! Their shade is called Ultra Violet, and it's been described as 'inventive and imaginative' as well as 'complex and contemplative'.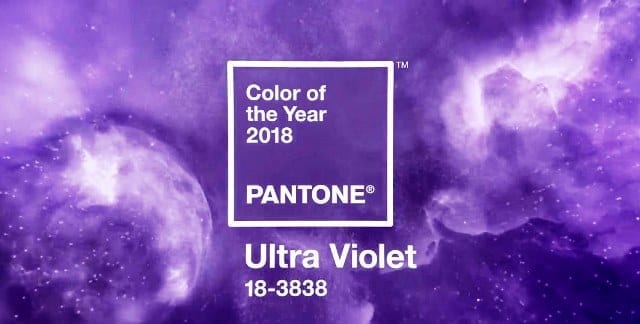 About Ultra Violet
Enigmatic purples have also long been symbolic of counterculture, unconventionality, and artistic brilliance. Musical icons Prince, David Bowie, and Jimi Hendrix brought shades of Ultra Violet to the forefront of western pop culture as personal expressions of individuality. Nuanced and full of emotion, the depth of PANTONE 18-3838 Ultra Violet symbolizes experimentation and non-conformity, spurring individuals to imagine their unique mark on the world, and push boundaries through creative outlets.
About Pantone  Colour of the Year
As individuals around the world become more fascinated with color and realize its ability to convey deep messages and meanings, designers and brands should feel empowered to use color to inspire and influence. The Colour of the Year is one moment in time that provides strategic direction for the world of trend and design, reflecting the Pantone Colour Institute's year-round work doing the same for designers and brands.
Previous Colours of the Year include Greenery, Marsala, Radiant Orchid, Emerald, and Tangerine Tango.