IFLR once again lauds Tanner De Witt's Insolvency and Restructuring practice
18Oct2017
We are elated to announce that world renowned law firm guide IFLR 1000 has once again awarded a Tier 1 ranking to our Insolvency and Restructuring practice for its 2018 edition.
Two other practice areas in our firm gained recognition:
Corporate, with a focus on Mergers and Acquisitions.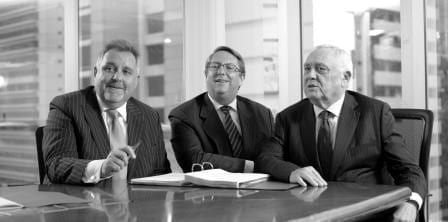 Amongst our lawyers, Consultant Anthony Hill has been given 'Expert Consultant' status while Partners Ian De Witt and Robin Darton have been endorsed as 'Highly Regarded' lawyers. All three commended solicitors are from our Insolvency and Restructuring Department. Previously lawyers were given 'Leading Lawyer' or 'Rising star' ratings, so these more detailed ratings are a 2018 first. There are now five ratings that a lawyer can receive, listed here from highest to lowest:
Expert Consultant: Senior figures with name recognition who focus on consulting and building client relationships.
Market Leader: True leaders of their field, these lawyers have a track record of high profile innovative deals and are recognised as the standout performers in their country or practice area.
Highly Regarded: Lawyers who are highly regarded by their peers and possess a strong transactional record and positive client feedback.
Rising Star: 'Ones to watch' these are lawyers who are building their reputations in the market.
Notable Practitioner: Lawyers who have advised on one or more deals featured in IFLR1000 Deal Data
IFLR's rankings are based on transactional evidence, peer feedback and client feedback. Click on this link for more information on how IFLR conducts its  research.