Tanner De Witt shortlisted for Hong Kong National Firm of the Year by Asialaw
10Jul2017
We are delighted to announce that we have been nominated for Hong Kong National Firm of the Year in this year's Asialaw Asia-Pacific Dispute Resolution Awards.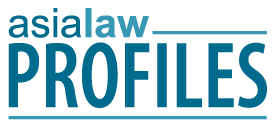 The Asialaw Dispute Resolution Awards is now in its third year. On 28 September, Asia's leading dispute lawyers will gather at The Grand Hyatt Hong Kong to celebrate the progress of litigation and dispute resolution in the legal profession. Proceeds from this evening will go to Feeding Hong Kong, a charity that aims to eliminate food waste and hunger.
To read the full shortlist on Asialaw's website, click here. Find out more about Tanner De Witt's awards and nominations here.