Tanner De Witt acknowledged in PathFinders' Annual Report for 2016
06Sep2017
Local humanitarian services and human rights organisation PathFinders has just released its annual report for 2016. They reported reaching a total of 9,329 vulnerable individuals, most of whom were migrant workers that were pregnant or had just given birth.
In 2016, PathFinders reported working with 70 lawyers and 20 law firms; we are proud to be one of those firms. Tanner De Witt is a strong believer in PathFinders' mission of ensuring that the most vulnerable children born in Hong Kong, and their migrant mothers, are respected and protected. This is why we have long been supporters of the charity through providing pro bono legal work.
To read PathFinders' 2016 Annual Report in full, click here: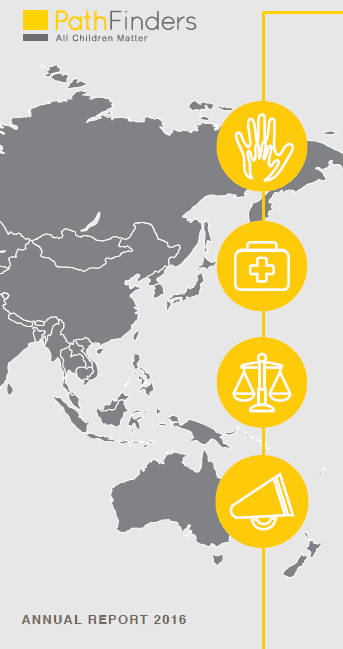 About Pathfinders
Led by CEO Kay McArdle and driven by a shared vision where every migrant child born in Hong Kong has a fair start in life, Pathfinders empowers mothers to make informed life decisions and find a dignified path toward a safe and legal future. They give migrant mothers the tools to understand their rights and to meet their legal obligations, which can involve guiding them through their return home, changes in their visa status so they can legally remain in Hong Kong or choosing adoption for their child.
Pathfinders removes mothers and children from immediate danger and provides them with access to critical services and support networks helping them to build their confidence through educational and skills training programs so that they can make long-term, sustainable plans for them and their children.
To find out more about our community efforts, please visit our Community page.