Robin Darton joins panel on 'Cross-border insolvency in practice' at Debtwire 2017
05Jun2017
Tanner De Witt Restructuring and Insolvency Partner Robin Darton joined a panel on 'Cross-border insolvency in practice' at Debtwire 2017 held on Thursday 1 June at JW Marriott Hotel in Hong Kong alongside moderator Tom Pugh of Mayer Brown JSM. Also speaking were Alister Berkeley (Special Situations and Restructuring Advisor, PwC), Theron Alldis (Sourcing, SC Lowy) and Sean Prior (Counsel, Mayer Brown JSM, Singapore).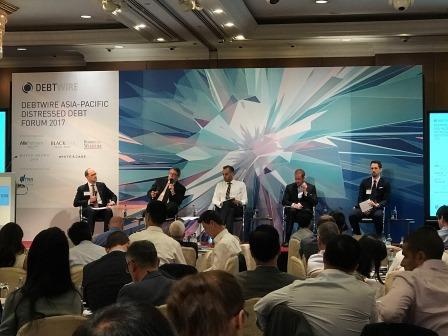 The panel covered the globalization of insolvency law and debt restructuring.
What do corporate restructurings such as Nortel, TMT and Pacific Andes tell us about the cross border insolvency process in Asia?
What steps must be taken and which issues addressed to manage the oftentimes complex nature of cross border restructuring?
Which jurisdictions – Singapore, Hong Kong, Indonesia — are likely to be chosen in the course of cross-border restructurings, and for what reasons?
Robin Darton is President of the Hong Kong Chapter of the US-based organisation TMA (Turnaround Management Association). TMA sponsored the Closing Cocktail at Debtwire this year.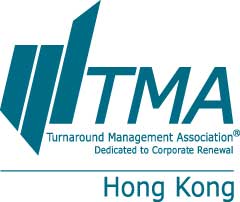 Unlocking distressed opportunities in Asia-Pacific: Debtwire is an annual conference organised by Mergermarket held in Hong Kong. For more details click here.
For more information on our Restructuring and Insolvency Practice click here.