Jeff Lane participates in panel on cross-border enforcement at Asialaw Asia-Pacific Dispute Resolution Summit
29Sep2017
Tanner De Witt Partner Jeff Lane participated in the panel session "Cross-border enforcement – what to be aware of" at the Asialaw Asia-Pacific Dispute Resolution Summit 2017, Thursday 28 September at Grand Hyatt Hong Kong. Also on the panel were Jessica Pyman (Partner, Mintz Group) and Tim Meng (Managing Partner, GoldenGate Lawyers).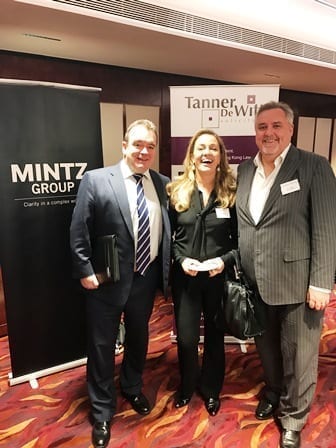 About the Conference
Now in its fourth year, Asialaw's Asia-Pacific Dispute Resolution Summit is dedicated to providing delegates with the latest know-how, trends and developments in dispute resolution management in the region, and to give in-house counsel an insight into dealing with cross-border disputes, insolvency and enforcement issues, and much more.