Tanner De Witt supports the Hong Kong Blue Tie Ball
04Sep2017
Tanner De Witt was pleased to support the Hong Kong Blue Tie Ball on Saturday 2nd September as Gold Sponsor. Blue Tie Ball's aim is to raise funds for mental health awareness in Hong Kong, making it the first ball of its kind in the city. Partners Mark Side, Russell Bennett and Joanne Brown attended with Solicitor Samantha Chu and Head of Marketing and Business Development Lizzie Fraser to show support for this charity fundraiser, which raised funds for KELY and batyr.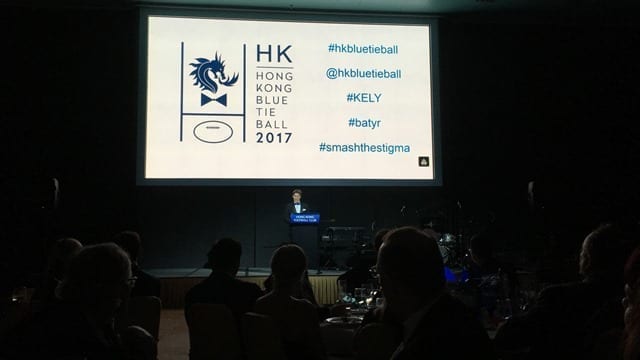 About batyr
batyr is a for purpose organisation that focuses on preventative education in the area of youth mental health. batyr provides programs that train young people to speak about their personal experience with mental ill health and start a conversation in their community. batyr takes these speakers into schools, universities and corporate arenas to continue this conversation around mental health. The programs engage, educate and empower the audience to learn from the experiences of others and to reach out to the great services around them.
About KELY
KELY Support Group (KELY) is a non-government funded bilingual organisation which provides support to youth between the ages of 14 and 24 in Hong Kong from Chinese-speaking, Ethnic Minority and English-speaking backgrounds.
Their programmes and services focus on knowledge, resistance and harm reduction around drug and alcohol misuse. Using a positive youth development approach, with a priority to understand young people's perspective, they equip them with key life skills and resilience as they face various challenges growing up in Hong Kong.
For more information about our community efforts, please visit our Community page.