Kevin Bowers gives talk on defamation to Haymarket journalists
14Mar2019
Litigation and Dispute Resolution Consultant Kevin Bowers recently visited the Hong Kong office of international media group Haymarket to give a defamation update to its Hong Kong journalists. The talk, which was held on Monday 11 March, discussed:
the definition of defamation;
the statutory framework in Hong Kong;
statutory reporting restrictions;
what a libel action involves, and additional  relevant points.
About Kevin Bowers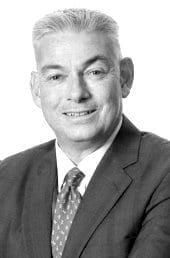 Kevin is a dual-qualified lawyer in England and Wales and Hong Kong and has practiced as a commercial disputes lawyer and partner with three leading independent Hong Kong law firms over the last twenty years. Kevin joined the Litigation and Dispute Resolution team of Tanner De Witt in January 2019.
Kevin specialises in commercial, insurance and employment litigation and dispute resolution both in Hong Kong and internationally. He handles complex multi-jurisdictional commercial cases involving debt recovery, sale of goods, trade finance, media law, fraud, shareholder, joint venture, employment, property (including land rights disputes and building management / tenancy issues) and franchise disputes, contentious family/probate/trusts, asset tracing, injunction proceedings, jurisdictional challenges, public inquiries and judicial reviews.
Kevin is a Solicitor Advocate in Hong Kong, and an Accredited Mediator with the Hong Kong International Arbitration Centre (HKIAC) and The Law Society of Hong Kong. He has appeared as an expert witness (on Hong Kong corporate law) in the BVI High Court.