Tanner De Witt supports The Hub HK's Charity Ball 2018
23Oct2018
We were delighted to support The HUB Hong Kong's 2018 Charity Ball, held at the Grand Hyatt Hong Kong on 19 October, as Bronze Sponsor. This year's Ball was themed after recent hit film (and bestselling novel) Crazy Rich Asians, and attendees enjoyed celebrating Crazy Rich Asians-style with leading man Henry Golding in attendance.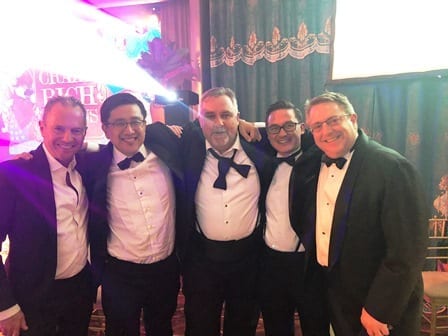 About The HUB
The HUB is a children's support centre which provides educational support, extra-curricular classes, family counselling, social health and wellbeing services to those who need it most without discrimination.
In early 2011 the first HUB was established in Bangkok, Thailand in partnership with Childline Thailand with the support of the Royal Family.  
Hong Kong based Australians David Boehm and Bruce Stinson decided they wanted to give something back to Hong Kong after 30+ years of working and living here and the outcome was a commitment to help the children in disadvantaged circumstances, especially concerning economic and social opportunities. 
For sponsorship and event enquiries, please contact us.