Tanner De Witt to host CanCham panel on The Future of the Workplace
27May2019
We are delighted to announce that an upcoming panel by The Canadian Chamber of Commerce in Hong Kong will be held at our office. Titled 'The Future of the Workplace: Trends and Impact on Work and Lifestyles', the panel will feature four speakers with varying views on the workplace. The discussion will be held from 6:30 to 8pm on Thursday 30 May; it will be moderated by Corporate Commercial Group Partner Pádraig Walsh.
About the panel
In this Discussion Panel, CanCham has invited four speakers to discuss four different perspectives:
1. The CEO of a Co-working Space with a new concept – What are our new generation of entrepreneurs looking for when seeking a flexible workspace? What can a co-working space provide ideally to match their new expectations: the importance of community? A good base, network and service? What value it brings to Hong Kong's ecosystem with examples to show the changing trends and demands.
2. The General Manager of a Co-working space created inside a Hotel – We will hear first-hand the vision and mission of a new concept. The lines between work and play are getting blurred with environments that are designed to incorporate both, and workplace cultures have become more open to a balanced lifestyle. There is a trend towards utilizing mixed-use buildings and introducing hospitality standards to shared space industry.
3. The Director of the Human Resources of an International Corporate – What are the changing needs and expectations of our next generation of employees, such as the millennials. How can HR collaborate with business leaders in a highly matrixed, global, fast-paced and high growth environment to create and implement practical yet innovative talent strategies to build a workforce of the future? Will there be changes in the work place to accommodate the mindsets of the millennials? How can business incorporate and develop digital and future-focussed capability into the future work space?
4. An Entrepreneur's perspective – There is a growing number of entrepreneurs who have changed the way they work, where they work. We will examine and discuss a real-life example of how the current trends impact an entrepreneur, how he changed his work style as well as his lifestyle and find resources to run his business effectively on a daily basis.
About Pádraig Walsh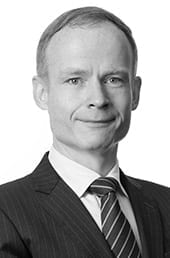 Pádraig's practice focuses on venture capital and related corporate work. His work encompasses advice on private equity and debt financings, leading on investment negotiations and completion, and preparing documents to implement deal terms. He also advises on the range of common issues for emerging companies, such as corporate structuring, IP licensing, equity incentive plans, and shareholder disputes. He represents both investors, strategics, and founders.
With clients broadly within the technology sector, Pádraig has represented companies within specific verticals of fintech, insurtech, regtech, medtech, edutech, and cleantech. Pádraig's practice also includes assisting clients on licensing, regulatory and compliance. His experience in this area has enabled him to advise clients on a number of innovative, complex fintech projects. He is at the forefront of advising on legal issues for emerging businesses using blockchain technology.
Pádraig is a mentor, and provides legal training programmes, for a number of accelerator programmes. He is also a regular speaker at various startup events and a blogger on the tech startup scene.
All are welcome to join; tickets are available to purchase at this link.