Tanner De Witt hosts cocktail evening to celebrate Sunset Survivors book
22Nov2018
On Wednesday 21 November we hosted a cocktail evening to celebrate the launch of Sunset Survivors, a book featuring Hong Kong's sunset industries written by Lindsay Varty.
Lindsay's brother, Employment Solicitor Rowan Varty, introduced Lindsay to the audience. Lindsay then gave a fascinating talk about Hong Kong's sunset industries (old and declining industries that are past its peak or boom period) and the importance of visiting these tradesmen/women before they shutter their doors for the very last time.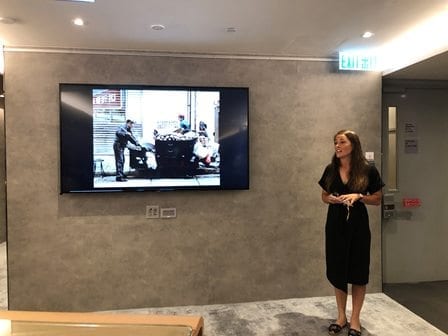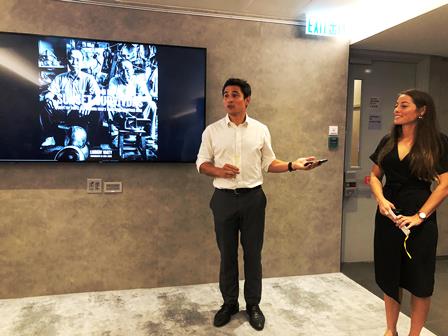 About Sunset Survivors
Sunset Survivors tells the stories of Hong Kong's traditional tradesmen and women through stunning imagery and candid interviews. Covering a myriad of curious professions that are quickly falling into obscurity, from fortune telling to face threading, readers soon find themselves immersed in the eclectic streets of the Hong Kong metropolis.
Filled with interviews, photographs and little-known facts about the city's twilight industries, Sunset Survivors is, above all, a tribute to those who keep the flame burning in a city besieged by foreign imports and stiff competition. Sunset Survivors is a celebration of Hong Kong's cultural identity. It preserves the memory of these hardy men and women, and educates visitors and locals on the foundations on which the city was built.

About Lindsay Varty
Lindsay Varty is an English/Macanese woman raised in Hong Kong since she was just 20 days old. Her mother is a fourth generation local and her father came to the city when he was a young child, meaning they grew up in a very different city to the one we experience today.
As a young girl, Lindsay's mother would take her and her brother to eat congee with the locals in Sham Shui Po, order treats from dai pai dongs, and get their shoes fixed at street-side cobblers. To this day, her father still has his hair cut for $50 in Jordan by a man who is now more than 80 years old.
Now a writer and career rugby player for the city, Lindsay lives and breathes Hong Kong and remains fascinated by its culture and history. Her parents wanted their children to discover the real Hong Kong and to know its people; this book is a tribute to that wish.
Sunset Survivors is currently sold out, but a second print will be available in stores soon.
For more information about our community efforts, please visit our Community page.