Tanner De Witt remains top for Restructuring and Insolvency and Employment practices
19Feb2016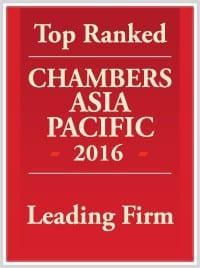 We are pleased to announce that the results of the Chambers Asia Pacific Guide 2016 have been published and Tanner De Witt continues to be recognised for its work across a range of practice areas.
Employment – Band 1
Our dedicated Employment practice continues to hold its Band 1 ranking alongside larger international firms such as Mayer Brown JSM and Simmons & Simmons. Employment co-head Kim Boreham has been ranked as a Band 1 Leading Lawyer and Russell Bennett in Band 2. The employment practice is known for having a strong contentious employment team with notable expertise representing employees in high-profile litigation cases. The team is active on matters involving individuals employed in both the PRC and Hong Kong and the transfer of employees between these two jurisdictions. They also work with employers, advising on work policies, contracts and post-employment restrictions. Clients comment on the good service received at Tanner De Witt with one client saying: "Impressive service, knowledge and expertise". Kim and Russell do not only work on the side of the employer but they are also known to be "very good for employees".
Kim Boreham enjoys a strong reputation among peers and clients for contentious and non-contentious employment matters. She advises on termination issues and risk assessments for employers, including discrimination claims and enforcement of restrictive covenants. She also assists employees with termination entitlements.
Russell Bennett is recommended as "a commercial lawyer with excellent knowledge and experience". His practice focuses on high-value disputes but he also acts for businesses on employment restructuring, documentation drafting and compliance matters.
Insolvency and Restructuring – Band 1

Tanner De Witt's Insolvency and Restructuring practice which is known for its strong reputation in relation to high stakes contentious insolvency cases led by leading lawyers Ian De Witt and Robin Darton have been ranked in Band 1. Ian and Robin continue to be ranked in Band 1 for their speciality in Insolvency and Restructuring law. Consultant Anthony Hill is included in the Other Noted practitioners section for his contribution and extensive knowledge in the field.
Robin Darton continues to be recognised as an "excellent" practitioner and is applauded as a "very talented man" and a "well-known name for restructuring and insolvency work in Hong Kong." A highly capable litigator, he has extensive experience of assisting with contentious insolvency issues.
According to one impressed source, Ian De Witt "very quickly gets the issues, speaks with authority and gives advice with confidence." He is held in high esteem by peers who frequently mention him as a leading expert on insolvency matters.
Corporate and Commercial – Band 2
Our Corporate and Commercial practice has been ranked in Band 2 for the Corporate / M&A: Independent Hong Kong firm category alongside Oldham, Li & Nie.  The Corporate Commercial team at Tanner De Witt is known for acting for a range of leading international corporates on Hong Kong law issues arising around investments, joint ventures, mergers and acquisitions transactions. The firm's connection to the Mainland has strengthened with an increased number of clients from Mainland China seeking legal advice from us.
Partners Eddie Look, Tim Drew and Edmond Leung have all received Band 2 Leading Lawyer rankings for Corporate and Commercial law. Tim Drew continues to receive praise from clients for his extensive knowledge in advising on local aspects of M&A across various industry sectors. A client values Edmond Leung's "ability to understand our business and what our ultimate goals are". Eddie Look is commended for having "a hands-on approach" working with his clients.
Litigation and Dispute Resolution – Band 4
Our Litigation and Dispute Resolution practice has been ranked in Band 4 with Partners Mark Side, Jeff Lane and Robin Darton all ranked in Band 3. The Litigation and Dispute Resolution team "strike an excellent balance between legal imperatives and realistic expectations and concerns…their main strengths are, without doubt, their in-depth knowledge of the local regulations and a can-do attitude".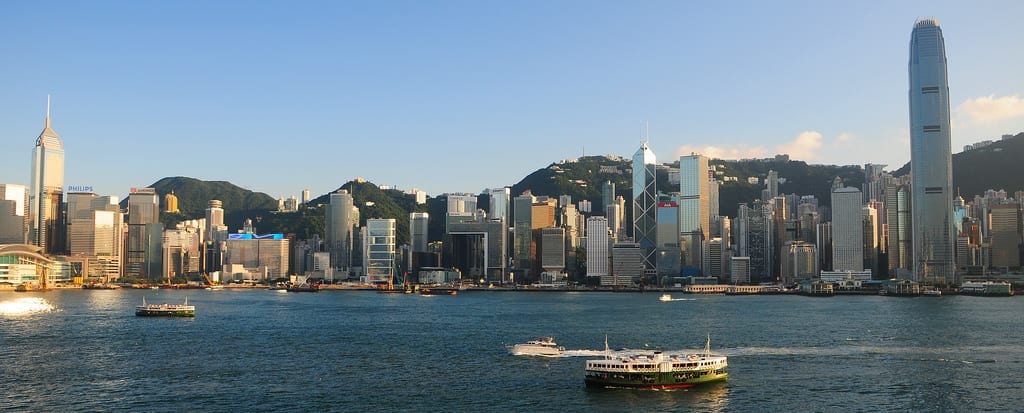 Jeff Lane is highly respected for his experience having practised in Hong Kong for over two decades. He is described by one source as "very clever, prudent and efficient".
A client appreciates that Mark Side is "strategically very strong, mindful of our concerns and always explains the contributing factors to his advice". He acts for public companies, shareholders and accountants, among others. He is also known for his work as a mediator.
Robin Darton is highlighted for his experience in insolvency litigation as well as on contentious shareholder, employment and cross-border trade matters. One client describes him as a "technically brilliant lawyer" who "understands the issues very quickly, and is able to come up with solutions which make sense".
To read more on our firm's rankings in Chambers Asia 2016, click here.
For further enquiries, please see our Contact page.