Tanner De Witt's Employment and Restructuring and Insolvency teams ranked top in Hong Kong
17Feb2015
The results of the Chambers Asia-Pacific 2015 legal rankings guide have been published and our Employment and Restructuring and Insolvency teams have been ranked in Band 1. We publish highlights of the rankings below:
Employment (Band 1)
What the team is known for: Renowned for representing senior executives in contentious matters, including in disputes which involve restrictive covenants and breach of confidence. Works with multiple Hong Kong companies and financial institutions. Developing a niche specialism in disagreements over share option entitlements.
"They were timely, accurate and did exactly what we wanted. We can be confident in the decisions we have made once we have received their expert advice. They are our first phone call."
Head of department Kim Boreham maintains a sterling reputation in the Hong Kong employment market, where she is especially prominent in handling contentious issues. Peers describe her as "an excellent advocate for employees" and are impressed by "her decisiveness and ability to protect her client. I won't hesitate to refer work to her."
Russell Bennett specialises in high-value employment disputes in the financial sector. Clients report: "He knows his trade inside-out and backwards," thereby ensuring that "he is prepared to give his opinion, to stick his neck out, to give options and pros and cons, and then his advice."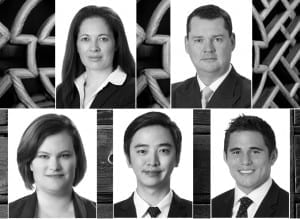 Restructuring/Insolvency (Band 1)
What the team is known for: Highly regarded team with a long market standing. Offers expert knowledge on all aspects of Hong Kong-based restructuring and insolvency matters.
"They are a quality outfit, and in the area of restructuring and insolvency they are at the forefront of the field."
"They bring a very good mix of academic knowledge and street smarts."
"A quality practitioner and a safe pair of hands," Robin Darton is frequently highlighted by sources as a leading individual for insolvency matters. He is a highly experienced litigator, and also handles shareholders' and international trade disputes.
Ian De Witt is acknowledged by peers as a very prominent and capable practitioner. One client enthuses: "I can call him for anything. He's great – very user-friendly." De Witt has nearly two decades' experience in acting on contentious insolvency matters.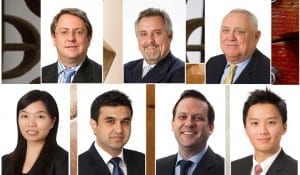 Corporate/M&A (Band 2)
What the team is known for: Highly regarded independent Hong Kong firm which undertakes deals in its own right, as well as being called upon by international firms to advise on the Hong Kong-specific aspects of multi-jurisdictional deals.
"They provide very hands-on, practical advice, they're swift, and in a nutshell they provide very reliable services."
"They are strong: quick to respond and pragmatic in their advice and assistance."
Tim Drew is singled out as a lawyer who "is very hands-on, and always responds fast to queries." He has wide-ranging experience in advising on general corporate and other transactional matters, and has notable recent experience of representing international and regional companies in their investments into Hong Kong.
Edmond Leung "does an outstanding job in understanding our realities and constraints, guides us when we need to facilitate a deal, and is the perfect bridge between Chinese and Western parties," enthuses one client. Leung has recently overseen M&A deals for companies operating in the real estate, communications and financial services sectors.
Eddie Look wins praise from interviewees, who comment: "We are always confident that when we start working on a matter with Eddie, he will be very reactive, provide good advice, and communicate with us very well." He handles the spectrum of regional transactional work, and also advises multinational companies on their Hong Kong and PRC operations.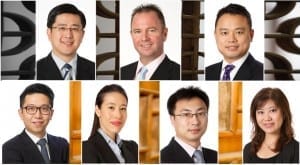 Dispute Resolution (Band 4)
What the team is known for: Considered market leaders in insolvency disputes and maintains an active role in professional negligence claims. Developing a strong offering in private client and contentious probate disputes.
"Technically very good, they understand insolvency-related matters and are pretty hands-on when I talk to them."
Jeffrey Lane handles a range of matters in litigation, arbitration and mediation. He has extensive experience of working in Hong Kong, and is noted for his strong capabilities in fraud and asset recovery cases.
Head of litigation Mark Side is recommended by market sources for his "considerable experience. He offers quality, responsiveness and a hands-on service." He often acts on commercial and banking litigation.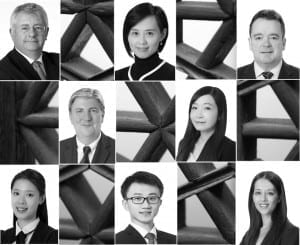 For further enquiries, please see our Contact page.