Tanner De Witt against JLA Asia in touch rugby friendly
12Sep2016
On 31 August 2016 a select team of Tanner De Witt staff (Derek Cheuk, Troy Greig, Sunny Hathiramani, Natalie Lam and Anthony Marrin) played in a friendly touch rugby night hosted by JLA Asia in So Kon Po Recreation Ground in Causeway Bay. Three games (10-minute halves with 5-minute break each game) were played with the winner taking home the inaugural JLA Asia / Tanner De Witt Cup. With the high stakes and under watchful eyes of the bosses from both JLA Asia and Tanner De Witt, the athletes gave it their all under the heat and humidity.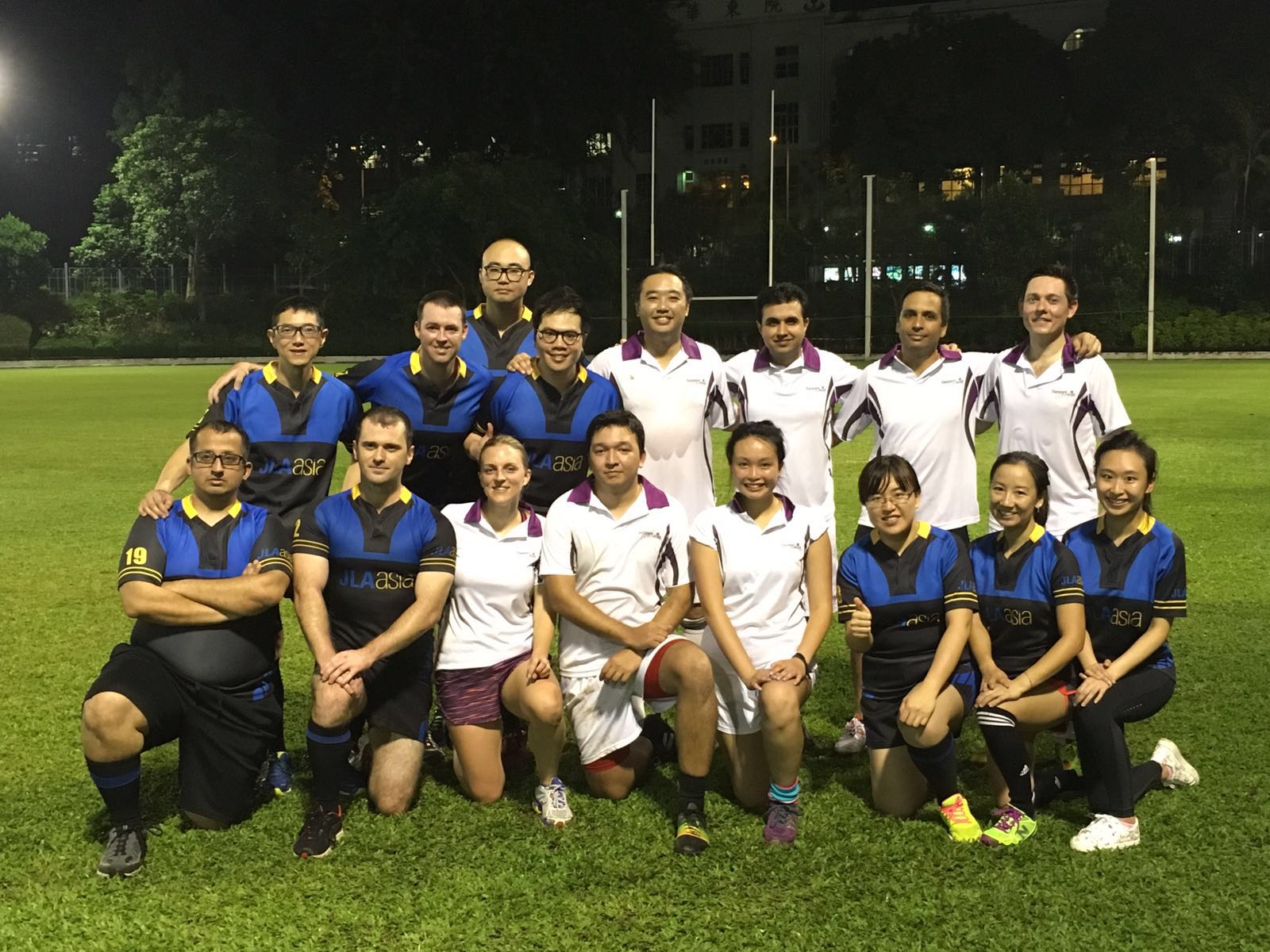 Tanner De Witt came out fortunate winners on the night, but it is the friendship and bond that mattered the most (coming in at a close second are the barbecued meats, sushi, pizzas and wine).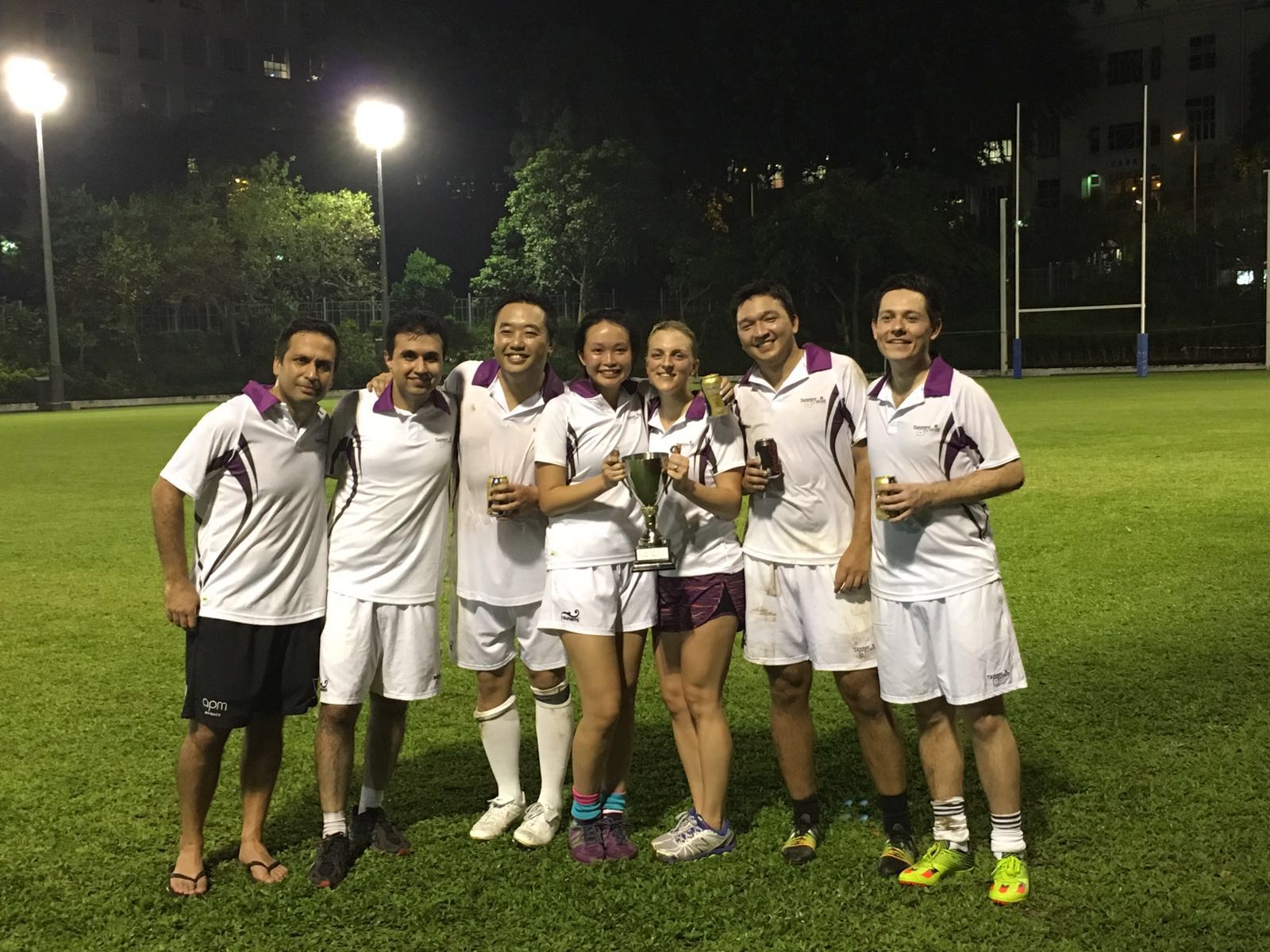 Last but not least, we would like to thank JLA Asia for organizing this wonderful event and their hospitality. The JLA Asia / Tanner De Witt Cup is displayed proudly in our offices for the time being and we fully expect JLA Asia to come back hungrier and stronger to reclaim the Cup … We'll be ready….
Want a challenge? Contact us today.