Tanner De Witt's Family practice joins the HKFLA Christmas Quiz
04Dec2020
On Tuesday 1 December, Tanner De Witt's Family practice donned festive headgear and got ready for one of the top social events of the season – the Hong Kong Family Law Association's Christmas Quiz. This year's Quiz was held over Zoom due to ongoing social distancing restrictions in Hong Kong. The team, which was comprised of Partner Joanne Brown, Solicitors Adrian Au, Samantha Chu and Joanne Lam, Registered Foreign Lawyer Elizabeth Seymour-Jones and trainee Jamie Choy answered questions on general knowledge, current affairs and the legal system (of course!). There was also a dedicated round on musicals. The quiz was great fun and a fantastic opportunity to start the festive season with our Family Law colleagues in Hong Kong and overseas.
Partner and Head of practice Joanne Brown sits on the HKFLA's Executive Committee, which is at the forefront of advancing family law in Hong Kong.
About the Hong Kong Family Law Association
The Hong Kong Family Law Association was founded in 1986 by a small group of concerned practitioners and judges, at the instigation of the then Attorney-General Michael Thomas. Its aim is to:
Promote the study, improvement and development of family law and practice in Hong Kong;
Conduct or carry out any research work on family law;
Make representations to the Government or any other relevant authority relating to family law;
Conduct or participate in any seminar, meeting, study group or any other function in connection with family law; and to
Organise such activity and to perform and do such act deed matter or thing which is incidental necessary or conducive to the attainment of the above objectives or any of them.
About Tanner De Witt's Family Practice
Tanner De Witt advises families on divorce and associated matters in Hong Kong, often involving international considerations. For companies in the SME sector divorce of owners is frequently a major corporate event. Visit the practice area page here.
The approach of Tanner De Witt to divorce and family law is to reduce the impact on all concerned of the end of one chapter and the beginning of the next chapter of life. To achieve this, lawyers in Tanner De Witt work to the best modern professional practice in putting the interests of children first and encouraging reasoned compromise and negotiations as first principles.
The areas of legal and practical interest include financial maintenance (sometimes known as alimony), estate distribution, child custody and child access. Many of the instructions in this area come from commercial clients who are expatriates in Hong Kong and are concerned about the implications of divorce for their employment visas and the immigration status of family members.
Tanner De Witt has professional relationships with law firms in other countries closely connected with Hong Kong where international divorces may lead to issues and works with a group of experienced mediators, counsellors and child psychiatrists where appropriate.
In 2020, the Family Practice was recognised as Matrimonial and Family Law Firm of the Year in Asian Legal Business's Hong Kong Law Awards.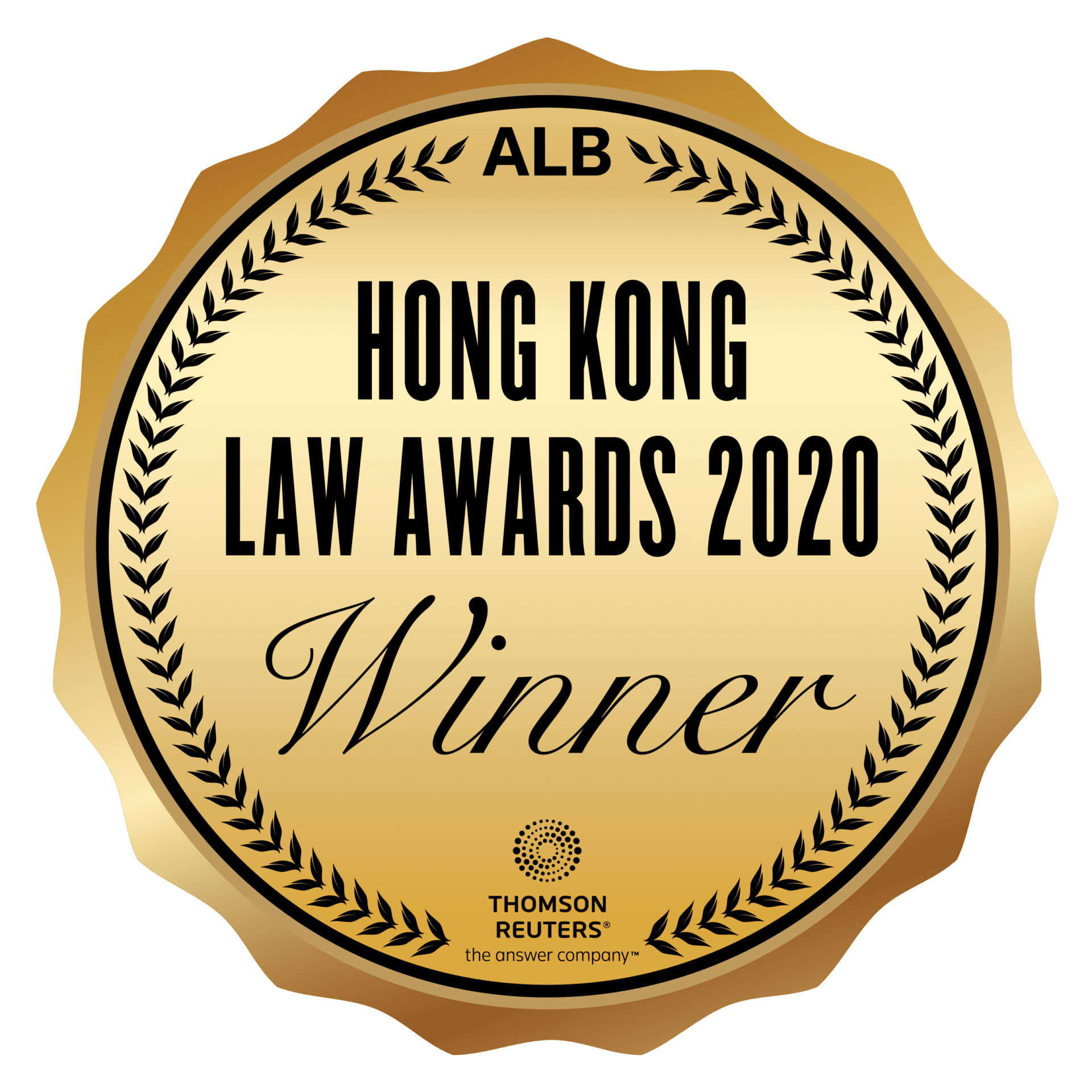 For more information or to arrange an initial consultation with a lawyer, please contact us.