Award win for Tanner De Witt's Family practice as the firm is recognised as Asian Legal Business's BDO Matrimonial and Family Law Firm of the Year 2020
01Dec2020
We announce with great pleasure that our Family practice was recognised – out of a group of nine Hong Kong law firms – as the BDO Matrimonial and Family Law Firm of the Year in the 19th Annual ALB Hong Kong Law Awards on Friday 27 November. Led by partners Joanne Brown and Mark Side, the team comprises solicitors Adrian Au, Samantha Chu, Joanne Lam, registered foreign lawyer Elizabeth Seymour-Jones and trainee Jamie Choy.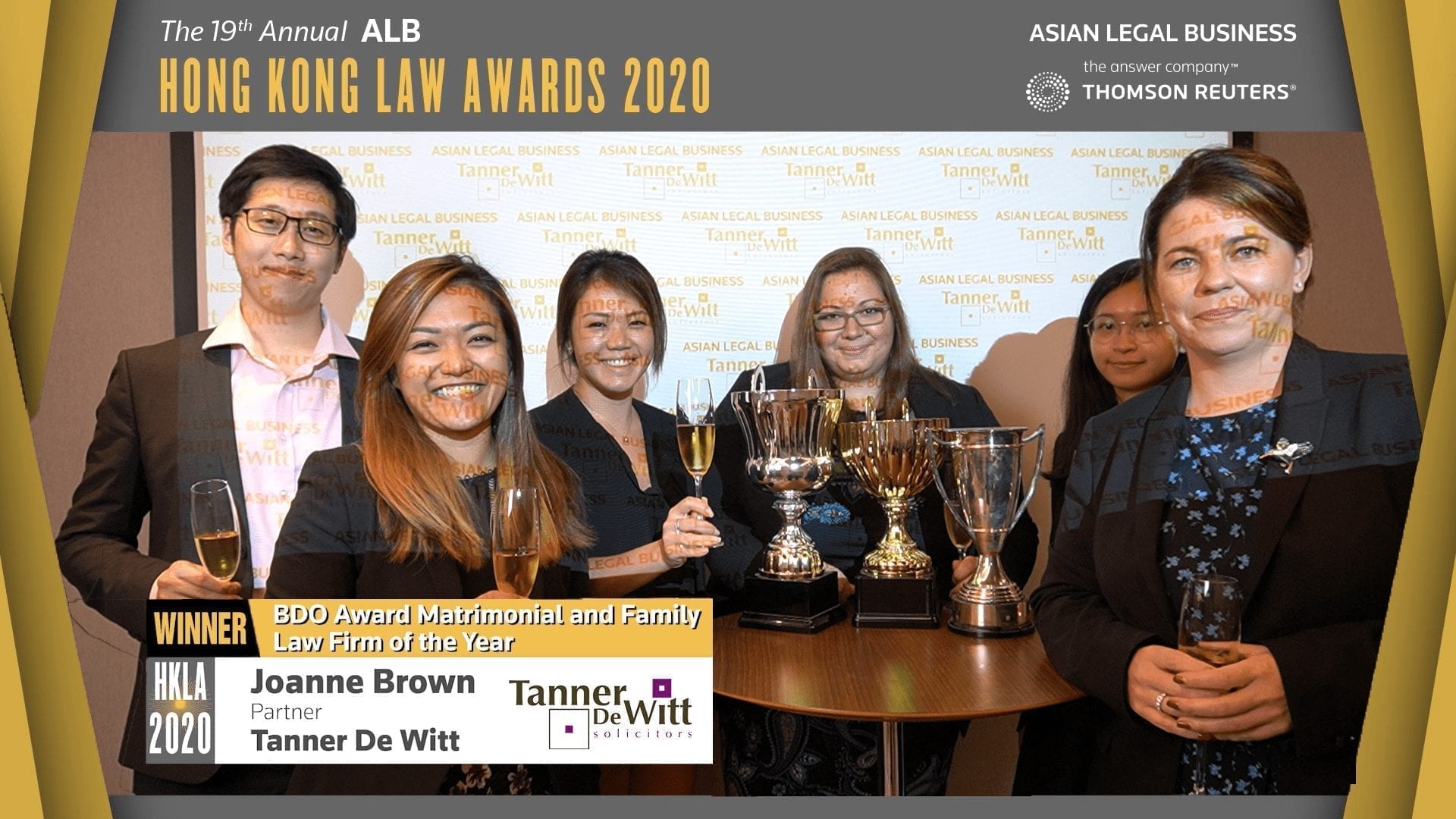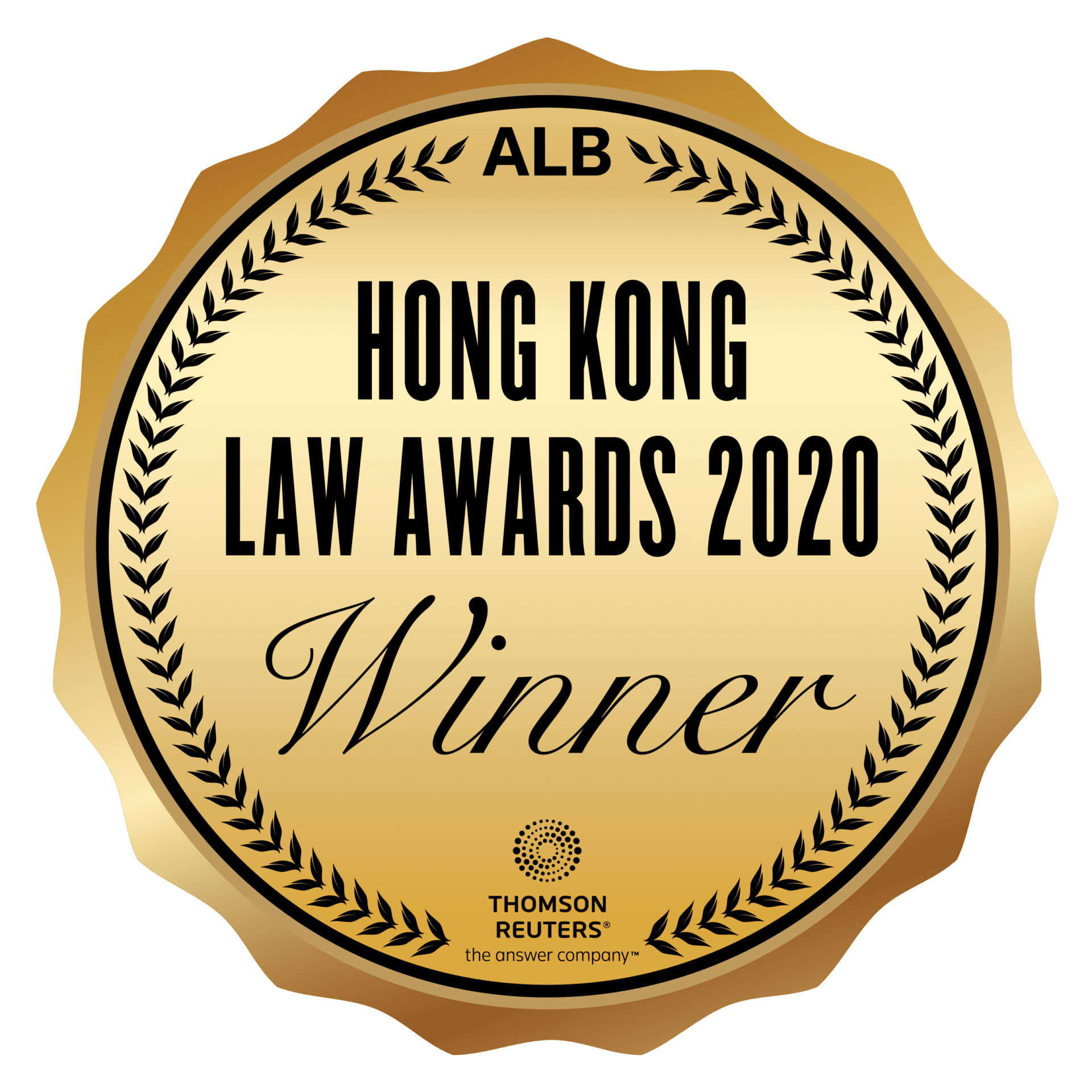 The Family practice at Tanner De Witt prides itself on providing a broad range of family-related legal advice to clients including divorce, children's arrangements, custody, abduction, nuptial agreements and more. Tanner De Witt's clients range from migrant workers to ultra high net worth business people. Head of Department Joanne Brown is a certified Collaborative Practitioner, accredited HKMAAL Family Mediator and qualified Parenting Coordinator. "I couldn't be prouder of my team and it is an honour to receive this recognition from Asian Legal Business. It would not have been possible without the support of the rest of the firm for which I am extremely grateful." she notes.
Find out more about our Family practice here.