Corporate and Commercial Group attends IFLR's Annual Asia M&A Forum 2019
07Mar2019
Corporate and Commercial Group Partners Eddie Look, Tim Drew and Edmond Leung and Solicitor Katherine Ng recently attended the 14th Annual IFLR Asia M&A Forum 2019, which was held at the Island Shangri-La on 6 to 7 March.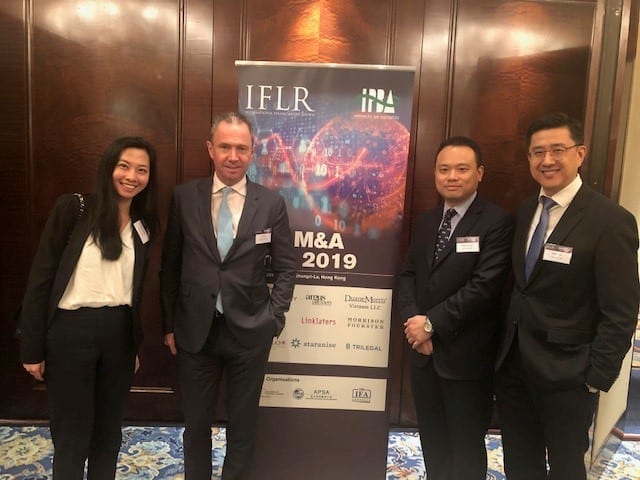 The two-day forum is one of the region's must-do events, and attendees enjoyed numerous panels and networking opportunities with leading industry experts and top counsel.
Topics discussed included:
Emerging markets;
Escrow in the M&A structure;
How to succeed in energy and natural resources M&A, and many more.
To find out more about the Corporate and Commercial Group, please click here.