Tim Drew and Edmond Leung attend IBA's 6th Asia Pacific Regional Forum 2019 in Tokyo
05Mar2019
Corporate and Commercial Group Partners Tim Drew and Edmond Leung recently attended the International Bar Association's 6th Asia Pacific Regional Forum Biennial Conference, which was held in Tokyo from 27 February to 1 March 2019.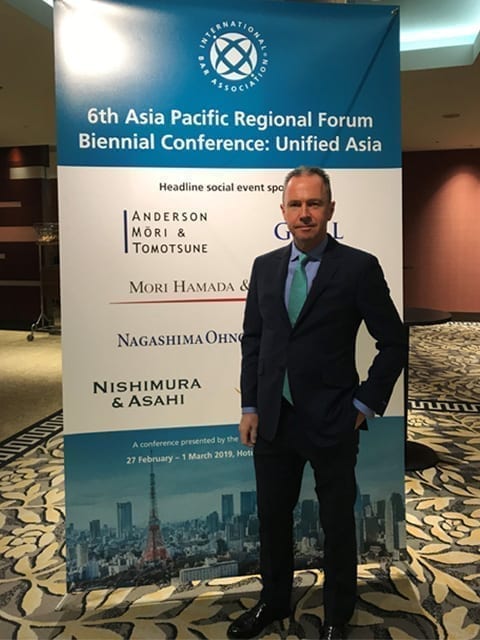 The conference was presented by the IBA Asia Pacific Regional Forum. Topics discussed included:
Shall we arbitrate or mediate, and where?;
Cryptocurrency at the crossroads;
Mergers and acquisitions in unified Asia; and
Antitrust in Asia – increased risks, greater convergence?
About Tim Drew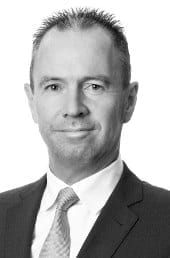 Tim represents clients across a broad range of general corporate and commercial matters, including: mergers and acquisitions; business sales and purchases; joint ventures; investment and shareholders agreements; private placements; corporate reorganisations; due diligence investigations; agency and distribution; franchise and licensing; manufacturing and supply agreements; terms of business; and regulatory and compliance.
Tim also advises upon all aspects of employment from drafting contract documentation and share ownership/incentive schemes to handling work and investment visa applications. In particular, he has considerable experience in advising senior level executives and investment bankers on lateral moves.
Tim's clients include multinational corporations, regional and locally based companies, small and medium-sized enterprises, start-up entities and entrepreneurs as well as accountancy and overseas law firms.
About Edmond Leung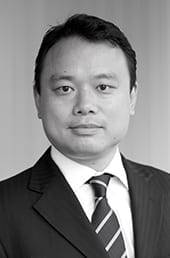 Edmond specialises in corporate and commercial matters, advising clients operating in and out of Hong Kong, and in a wide range of industries.
Edmond advises on mergers, acquisitions, disposals, joint ventures, re-organisations, private equity transactions, the establishment of funds including private equity, venture capital and hedge funds, and banking and finance matters. Edmond also advises on general corporate and commercial matters including the establishment of companies and businesses, franchise, commercial agency and distribution arrangements, and other commercial agreements. In addition, he advises on regulatory and compliance matters including in relation to financial services.
To find out more about Tim and Edmond, please click here.