Tanner De Witt wins Pro Bono Awards in Law Society of HK's 2018 Recognition Programme
04Jan2019
We are delighted to announce that four members of our team have won awards in The Law Society of Hong Kong's 2018 Pro Bono and Community Service Award Presentation Ceremony, which was held on 13 December 2018.
Gold Award (not less than 100 hours of pro bono and community work from 1 July 2017 to 30 June 2018): Winnie Wat
Bronze Award (not less than 20 hours): Joanne Brown, Philip Swainston and Rowan Varty.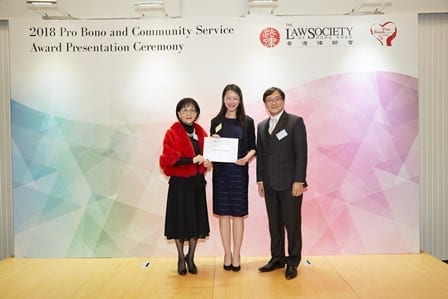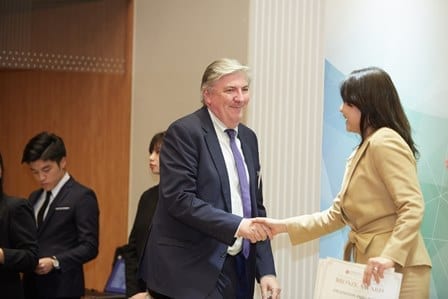 In addition to an Individual Award, Winnie also received a Distinguished Community Service Award for provision of community services.
Congratulations to our diligent and conscientious team!
About the Programme
The Law Society of Hong Kong Pro Bono and Community Work Recognition Programme 2018 is a method for The Law Society of Hong Kong to encourage law firms and members to carry out pro bono and community focused work; it was set up in January 2010. All members, trainee solicitors and registered foreign lawyers who are active in giving back are given the opportunity to present their service so they can be recognised and their work appreciated.
The full list of awardees can be found here.
For more information about our work with community, please visit this page.