Tanner De Witt welcomes new lawyers and congratulates two lawyers on their qualification to solicitor
22Jul2016
Press Release,  July 22 2016
Established in 1999 Tanner De Witt is one of the largest independent law firms in Hong Kong with a mix of lawyers from different backgrounds. Reflecting this commitment to diversity we welcome Jan Willem Möller and Joshua Baker to the firm.
Jan Willem Möller is a Dutch lawyer who specialises in corporate and commercial work and banking and finance matters. His experience ranges from share and asset deals, joint ventures and leveraged (management) buy-outs to different types of domestic and cross-border finance transactions and advisory, with a strong focus on secured lending and leveraged finance. Jan Willem has broad international experience and exposure to a large number of high-profile international clients and deals.
Joshua Baker joined the Litigation and Dispute Resolution practice of Tanner De Witt in June 2016. He holds a BA (Hons) Law from The University of Cambridge (Gonville and Caius) in the United Kingdom. Joshua is currently studying for the LLM at The University of Hong Kong. Prior to joining Tanner De Witt, Joshua's practice focused on civil litigation, particularly judicial review and actions against public authorities in Hong Kong. Joshua will support the Litigation and the Fraud and Asset Tracing practices.

Tanner De Witt would like to congratulate solicitors Katherine Lai and Herman Pang who completed their training contracts with the firm and this year qualified as solicitors in Hong Kong. Katherine has joined the Litigation and Dispute Resolution Practice and Herman Pang is a solicitor within the Corporate and Commercial Practice at Tanner De Witt.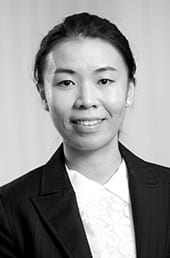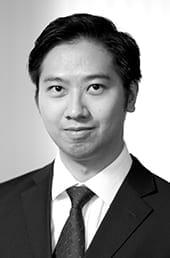 Hong Kong solicitors Katherine Lai and Herman Pang
About Tanner De Witt
Tanner De Witt is one of the largest established and recommended independent law firms in Asia, based in Hong Kong. Our firm and lawyers, many of whom have international law firm backgrounds, receive top ratings from industry publications such as Chambers and Partners and Legal 500. We are an equal opportunities employer and strive to promote a culture of opportunity and success. Hong Kong in its very nature is a region that enjoys a diversity of perspectives, history, culture and outlook; our team and our client base reflect this status quo.
We provide legal advice and representation in the following areas: Corporate and Commercial; Litigation and Dispute Resolution; Insolvency and Restructuring; Employment; Immigration; Family and Private Client; Wills and Trusts; Financial Services Regulatory; Hospitality including Liquor Licensing; White Collar Crime and Criminal.
Tanner De Witt, 1806 Lippo Centre Tower 2, 89 Queensway, Admiralty, Hong Kong
End.
Media Contact
Lizzie Fraser
Marketing and Business Development Manager
LizzieFraser@tannerdewitt.com
+852 2573 5000