Sunny Hathiramani and Veronica Chan give a presentation to HKICPA Restructuring and Insolvency Faculty members
12Nov2020
Restructuring and Insolvency Partner Sunny Hathiramani and Solicitor Veronica Chan were recently invited by the Hong Kong Institute of Certified Public Accountants Restructuring and Insolvency Faculty (RIF) to give a live webinar on liquidators' personal liability for costs, litigation funding, and related case law developments. The webinar was filmed at the HKICPA premises on Tuesday 10 November 2020 and was attended by approximately 90 participants.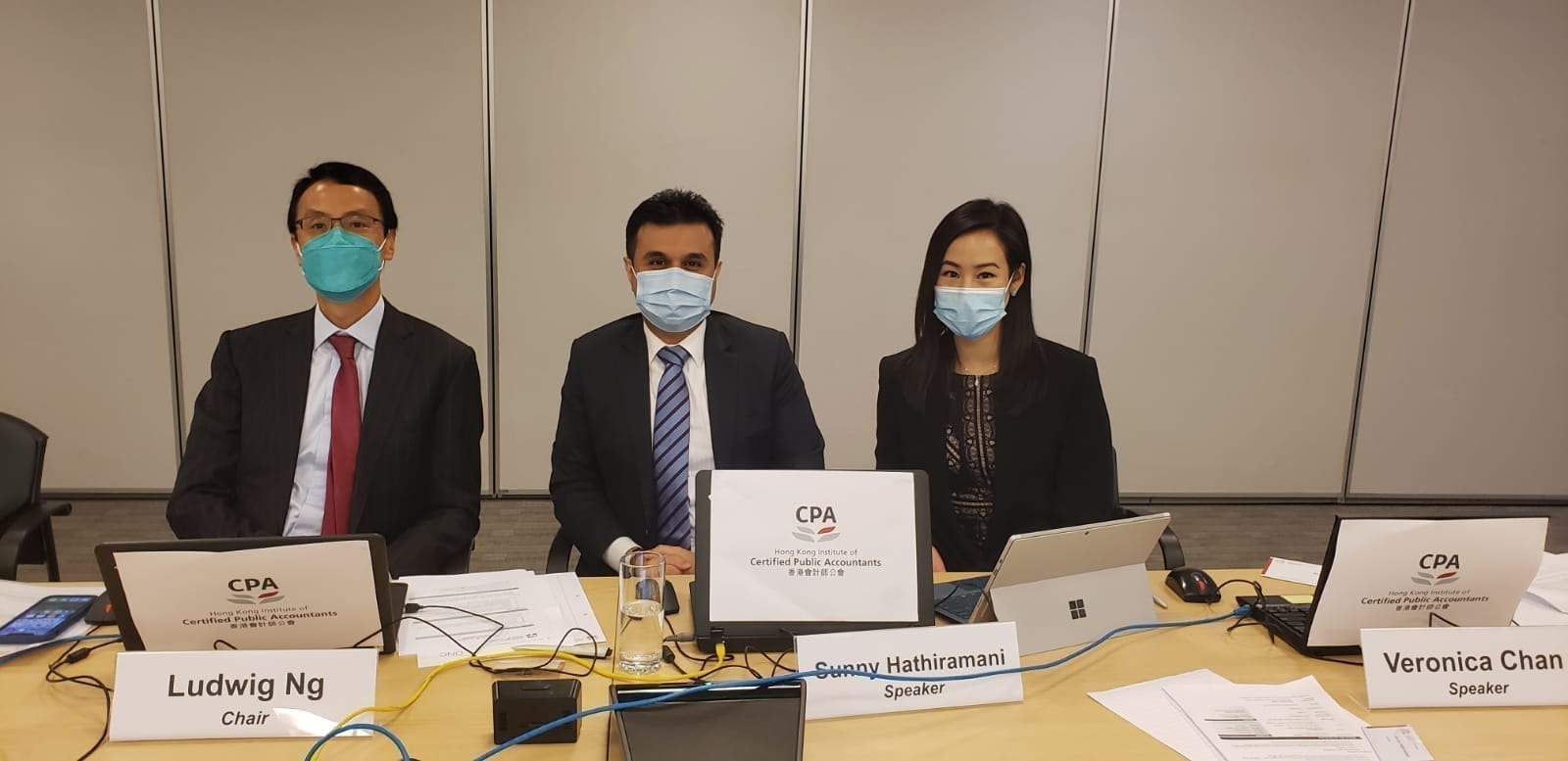 The webinar discussed:
How to determine a liquidator's liability for costs;
The position between the liquidator and an adverse litigant and the position between the liquidator and the estate;
Litigation funding in Hong Kong, including creditor funding, third party funding and the relevant case authorities.
The event was chaired by Ludwig Ng, Senior Partner at ONC Lawyers.
About RIF
The Restructuring and Insolvency Faculty (RIF) was the first specialist faculty established by the HKICPA; it was launched in 2008.
The RIF rationalises the structures supporting the practice of insolvency under the Institute into a single, coherent and representative structure. Its operation is overseen by an executive committee.
Membership of the RIF is open to Institute members, lawyers and holders of other relevant professional memberships and/or qualifications, practitioners with suitable experience, and other persons with a relevant interest in the insolvency field are welcome to join.
About our Restructuring and Insolvency practice
Tanner De Witt Solicitors is ranked as a Tier 1 / Band 1 law firm in the field of restructuring and insolvency in Hong Kong by leading industry publications including Legal 500 and Chambers & Partners. Our lawyers specialise in a wide spectrum of insolvency administrations, complex restructurings and bankruptcies involving global assets, with a particular emphasis on contentious and court-related issues.
While Tanner De Witt is an independent Hong Kong law firm, our Restructuring and Insolvency lawyers act for many international clients involved in multi-jurisdictional and high profile matters. We provide legal advice and representation to insolvency practitioners, creditors, directors, shareholders, private and listed companies, bondholders, and individuals facing cash flow difficulties and have experience with a wide range of specialist tribunals and professional associations.
To learn more, please click here.