River Stone and Tim Au attend conference on Non-Performing Loans in Xiamen
17Jun2019
Corporate Commercial Group Partner River Stone and Insolvency and Restructuring Solicitor Tim Au were in Xiamen this past weekend to attend a conference on Non-Performing Loans (NPLs).
We were delighted to be one of four sponsors of this conference, which was very well attended by delegates from major players in the NPL industry in China such as Cinda Group, Orient Securities Co. Ltd, Great Wall Glory Securities Co. Ltd and Fidelity Law Firm.
We had a very good time with those delegates from the NPL practice in China and shared our knowledge and practical experience on insolvency and restructuring processes and NPL disposal in Hong Kong.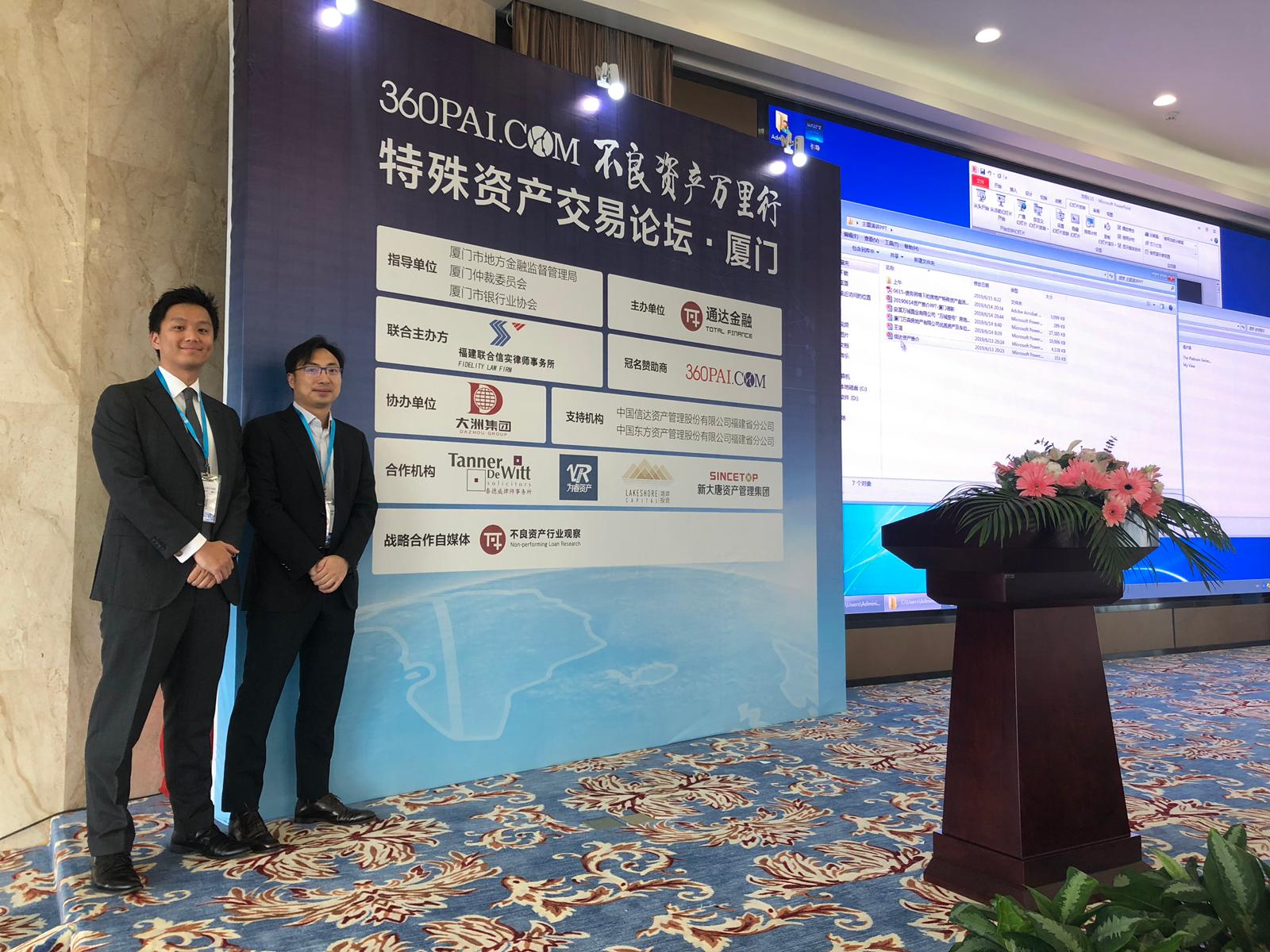 For more information on our Corporate and Commercial practice, please click here.
For more information on our Restructuring and Insolvency practice, please click here.