Press release: Tanner De Witt strengthens corporate and commercial practice with appointment of Pádraig Walsh
02May2018
PRESS RELEASE
2 May 2018
For immediate release
Tanner De Witt announces with great pleasure the appointment of Pádraig Walsh as Partner. The appointment is effective today, 2 May 2018.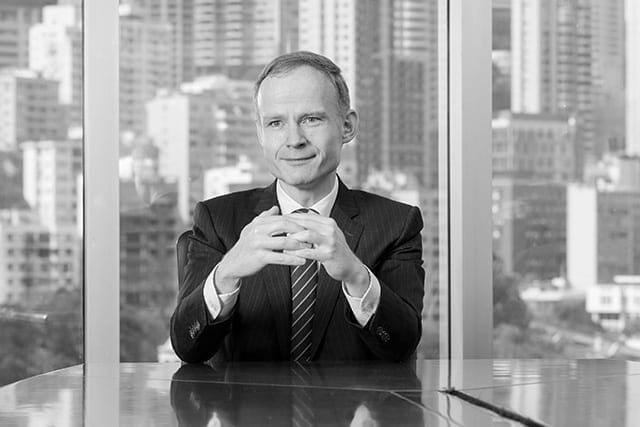 Pádraig's practice focuses on venture capital and related corporate work. His work encompasses advice on private debt and equity financings, leading on investment negotiations and completion, and preparing documents to implement deal terms. He also advises on the range of common issues for emerging companies, such as corporate structuring, IP licensing, equity incentive plans, and shareholder disputes. He represents both investors, strategics, and founders. Pádraig's clients are broadly within the technology sector, and he has represented companies within specific verticals of fintech, insurtech, regtech, medtech, edutech, and cleantech. Pádraig's practice also includes assisting clients on licensing, regulatory and compliance, and his experience in this area has enabled him to advise clients on a number of innovative, complex fintech projects.
Pádraig is a mentor, and provides legal training programmes, for a number of accelerator programmes, including Betatron, Blueprint, Brinc, Hax, Infiniti, Amplifi, the Founders Institute and DBS Fintech. He is also a regular speaker at various startup events and a blogger on the tech startup scene.
The addition of Pádraig to the firm reflects Tanner De Witt's commitment to maintaining its reputation as one of Hong Kong's top independent law firms for Corporate and Commercial work. Pádraig's appointment also represents Tanner De Witt's continuing commitment to representing businesses in the technology sector in Hong Kong.
Tim Drew, Partner and Co-Head of Corporate Commercial, said:
"Pádraig's arrival at the firm marks the continued growth of our corporate practice to becoming one of the largest of any independent firm in Hong Kong. We are excited about Pádraig joining the team, in particular given his extensive and in depth knowledge of the technology industry in Asia."
About Tanner De Witt
Tanner De Witt is an established and recommended independent law firm in Asia, based in Hong Kong. Many of our lawyers have international law firm backgrounds, and our firm and its lawyers receive top ratings from industry publications such as Chambers and Partners and Legal 500. We are an equal opportunities employer and strive to promote a culture of opportunity and success. Hong Kong enjoys a diversity of perspectives, history, culture and outlook; our team and our client base reflect this status quo.
We provide legal advice and representation in the following areas: Corporate and Commercial; Banking and Finance; Financial Services Regulatory; Litigation and Dispute Resolution; Insolvency and Restructuring; Employment; Immigration; Family and Private Client; Wills and Trusts; Hospitality including Liquor Licensing; White Collar Crime and Criminal.
Tanner De Witt, 17th Floor, Tower One, Lippo Centre, 89 Queensway, Admiralty, Hong Kong
Media Contact