Lawyer dream team from Tanner De Witt competes in JLL Corporate Football Tournament
01Sep2015
Tanner De Witt's football fans participated in The 2015 JLL Corporate 5-A-Side Football Tournament held at The Hong Kong Football Club on Friday 28th August. With a strong home grown team made up of Captain Phil Swainston and fellow teammates Sunny Hathiramani, Tim Au, Anthony Marrin, Wing Chi and Ken Ng, together with Billy Chan (Anthony's friend and only ringer) and keen intern Henry Leung, after weeks of tense anticipation we approached our first match against The St Andrew's Society of Hong Kong with vigour, conceding just one goal to the eventual runners up.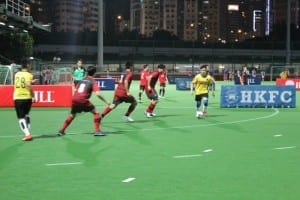 Next up we were against Crown (eventually Plate runners-up) who proved a tough competitor with a final result of 1:1. Our final group match was against Savills (eventual Champions) against whom we lost 3:1. We were tied on points with Crown as joint 3rd in the group, we therefore had to play a "sudden death" play-off match against Crown to determine which team will enter the Plate competition. With half the team retiring to the showers early (believing that we were already knocked out), we recruited future soccer star Mark Swainston (Phil's son) to play for us. Unfortunately, Crown was awarded with a questionable penalty kick and we were knocked out of the tournament at this stage.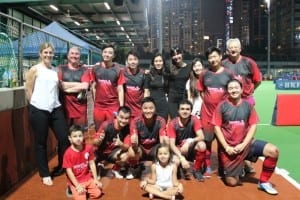 Considering the fact that we had not trained together before and we played in a "group of death" against 3 eventual finalists, we can hold our heads high. It was a thoroughly enjoyable evening topped off with bubbles and oysters at the HKFC restaurant; great fun had by all and we are already preparing for next year….watch out!
Finally, thanks to our superb 'Cheerleading' TDW supporters who got us through to the end and never lost enthusiasm despite our failure to win a game!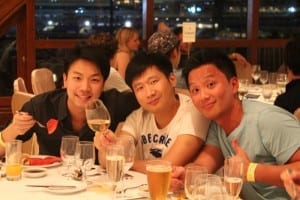 The Tanner De Witt team was made up of: Phil Swainston, Sunny Hathiramani, Tim Au, Anthony Marrin, Ken Ng, Henry Leung and Wing Chi.
Contact us to find out more about our community activities!