Edmond Leung to speak at TTN Hong Kong Tax Conference
15Jan2018
Partner Edmond Leung will be speaking at this year's Transnational Tax Network Hong Kong Tax Conference. Held at The Park Lane Hotel in Causeway Bay on 5 February, the Conference is one of three worldwide conferences that TTN is hosting this year, with Miami and New York next on the agenda.
The Conference consists of several short lectures; Edmond will be discussing SFC Licensing. Other topics include:
Tax Considerations in Internal Restructurings in Asia;
Will the new New Zealand trust transparency requirements be a blue print for OECD countries?;
America's New Tax Law – International Tax Changes;
and many more.
About TTN
The TTN (Transnational Taxation Network) is a multi-disciplinary association of tax, accounting and trust practitioners who have practical interest in international tax on a corporate and personal basis. The objects of TTN are to provide information and networking opportunities with tax colleagues in various international jurisdictions.
About Edmond Leung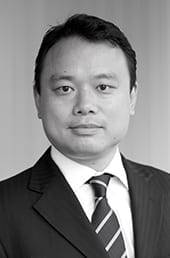 Edmond specialises in corporate and commercial matters, advising clients operating in and out of Hong Kong, and in a wide range of industries.
Edmond advises on mergers, acquisitions, disposals, joint ventures, re-organisations, private equity transactions, the establishment of funds including private equity, venture capital and hedge funds, and banking and finance matters. Edmond also advises on general corporate and commercial matters including the establishment of companies and businesses, franchise, commercial agency and distribution arrangements, and other commercial agreements. In addition, he advises on regulatory and compliance matters including in relation to financial services.