Benchmark Litigation 2021 rankings announced for Asia-Pacific
12May2021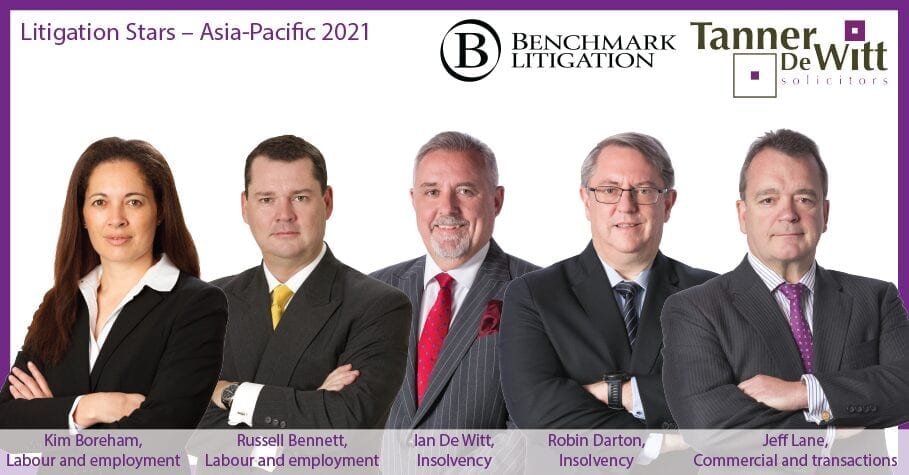 We are delighted to announce that we have once again been included in Benchmark Litigation's 2021 Asia-Pacific rankings. It's another milestone year for us as we are ranked in five categories this year, compared to four last year and two the year prior. Our awards are as follows:
Tier 1
Insolvency – Domestic firms
Tier 2
Commercial and transactions – Domestic firms
Recommended
Labour and employment – Domestic firms
Private client – Domestic firms
Other Notable Firms
In addition, partners Ian De Witt, Robin Darton, Kim Boreham, Russell Bennett and Jeff Lane are all ranked as Litigation Stars, with Kim and Russell entering the rankings for the first time this year. Congratulations to all involved!
To view our full list of awards, please click here.