Joanne Brown and Elizabeth Seymour-Jones named as finalists in inaugural ALB Women in Law Awards
30Nov2021
We are delighted to announce that Partner Joanne Brown and Registered Foreign Lawyer Elizabeth-Seymour Jones have been named as finalists in the inaugural Asian Legal Business Women in Law Awards.
Joanne and Elizabeth are finalists in the Private Practitioner of the Year (North Asia) and Pro Bono Lawyer of the Year categories respectively.
As Partner and Head of the Family Department, Joanne Brown has been described as "very reassuring with clients, very professional and practical. She is the kind of person that people would go to if they want some very practical advice or if they want the case to be handled by someone with immediate maturity." Elizabeth, on the other hand, has extensive experience in children's and matrimonial law, with experience in both public and private wardship proceedings. Elizabeth has particular interest in matters relating to child protection and anti-discrimination, particularly the pursuit of equal rights and protections for sexual and ethnic minorities in Hong Kong. She is a member of the Board of Directors for ImpactHK, a non-profit organisation which has a vision for an inclusive Hong Kong where everyone has a safe place to call home.
Congratulations to all other shortlisted finalists! We look forward to receiving the results virtually on Wednesday 15 December 2021.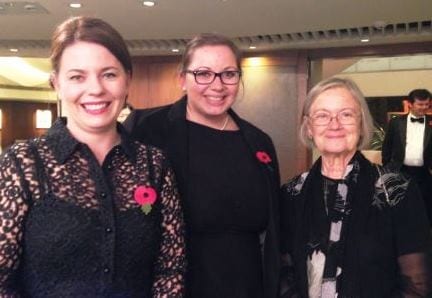 To view the full shortlist, please click here.
About the ALB Women in Law Awards.
In December 2021, Asian Legal Business will proudly present the Inaugural Women in Law Awards, which aim to recognise the exceptional performance of women lawyers in law firms and in-house across the region. The Awards are composed of twenty prizes, ranging from Rising Star of the Year to Diversity and Inclusion Law Firm of the Year. The virtual awards will be held on Wednesday 15 December 2021.