Tanner De Witt Solicitors are 2020 Who's Who Legal Thought Leaders
14Feb2020
Ian De Witt, Robin Darton, and Jeff Lane are named to the 2020 edition of Who's Who Legal as Global Thought Leaders in Asset Recovery and Restructuring & Insolvency.
While Jeff retains his peak status as a Global Elite Thought Leader in Asset Recovery (one of only two in Asia), Ian and Robin are honoured with Global Leader status and Leading Firm presence in Restructuring and Insolvency.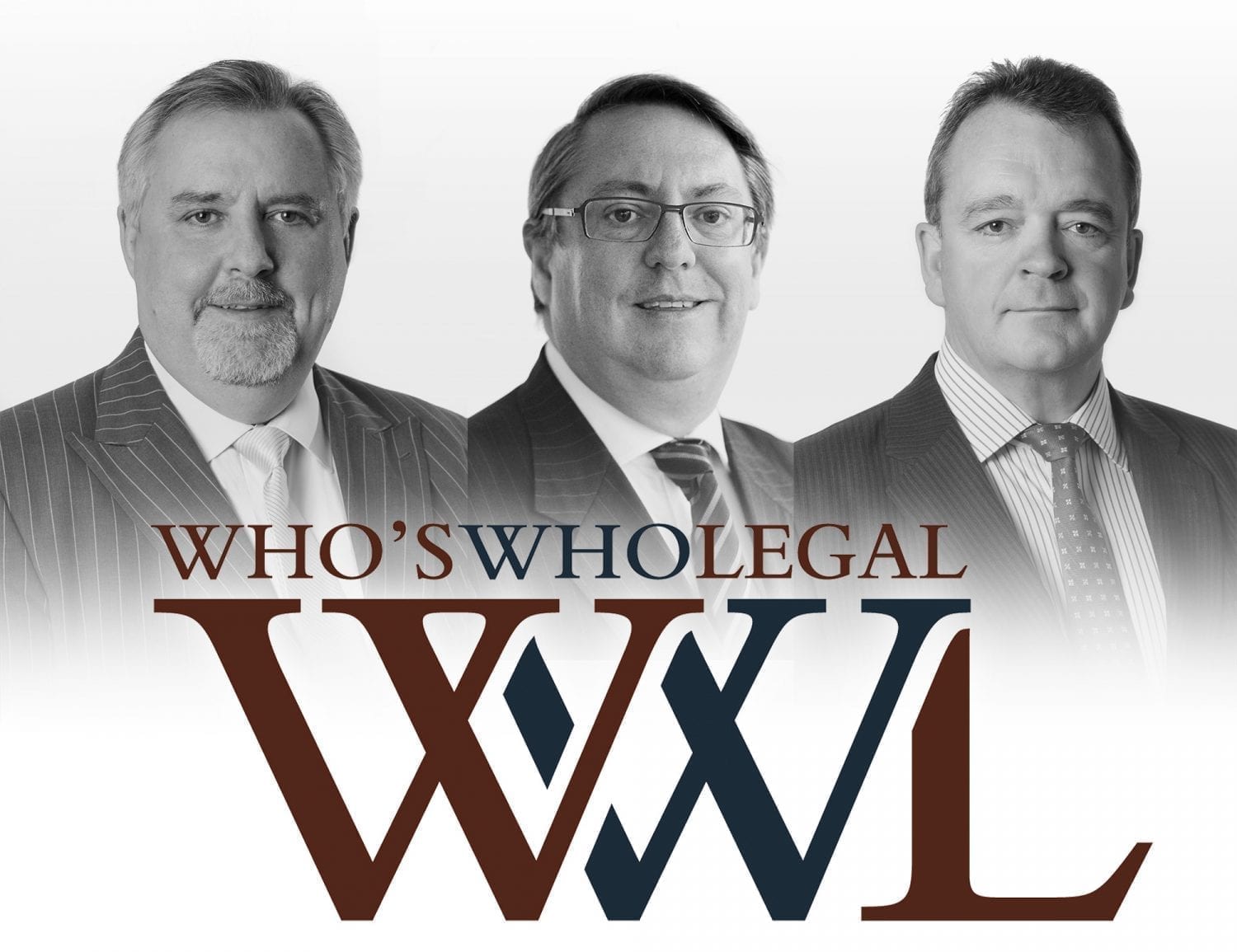 Of Robin, WWL notes, "Robin Darton is praised by sources for his 'strong domestic focus' and expertise in related asset recovery matters. He is active in litigation and in winding-up proceedings, claims against directors and liquidator appointments."
And the review for Ian stating, "Ian De Witt brings three decades' international experience to his litigation and insolvency practice. He focuses on acting for receivers, creditors, directors and liquidators."
Together they lead one of Hong Kong's few WWL-recognized "Leading Firms" in Restructuring and Insolvency.
Jeff's Asset Recovery work continues to flourish and garnish recognition internationally. He sat for a Q&A discussing his inspirations–notably his police officer father–and insights on the evolution of fraud in conjunction with the advancements of technology. Read the rest here.