Tanner De Witt sponsors the 12th Asia Private Banking and Family Office Summit 2019
13Dec2019
Our China Practice Group recently returned from Shenzhen where they sponsored the 12th Asia Private Banking & Family Office Summit, organised by Banyan Legacy, taking place on 11 – 12 December.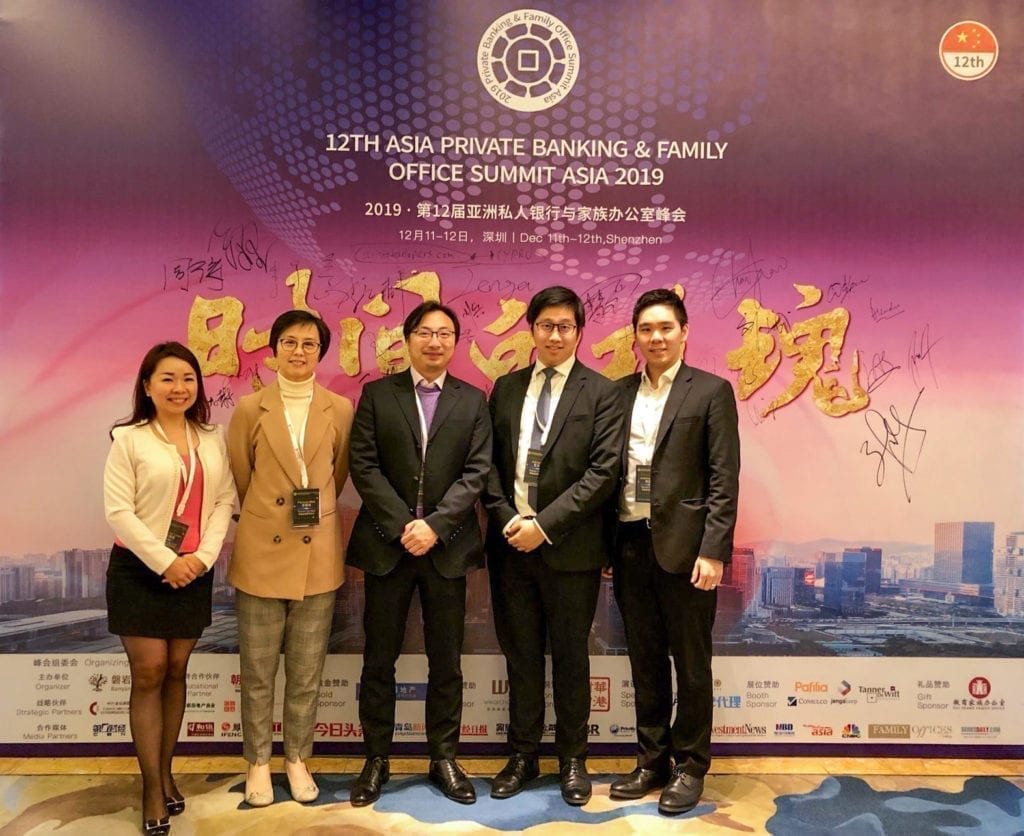 Partners Pamela Mak and River Stone attended along with solicitors Adrian Au, Jonathan Yeung, and marketing executive Minerva Chan.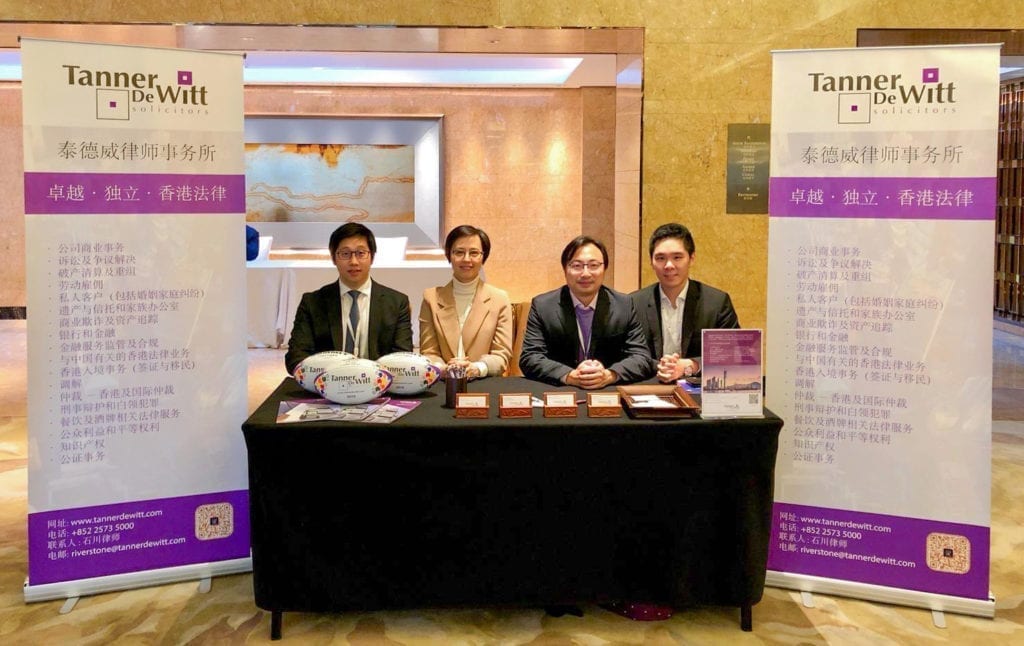 They were joined by more than 400+ family members, SFOs, MFOs, Private banks, top investment banks, boutique asset management, well-known scholars, lawyers, tax accountants, and other leaders in exploring the current state of the market and discussing the future of the Chinese family wealth management industry.
About Banyan Legacy
Banyan Legacy strives to be the best platform for family wealth practitioners, hosting the best learning content and being highly selective on listed service providers. 磐岩薪传·Banyan Legacy, 致力于成为家族财富领域最好的优质学习内容和专业服务严选服务商。
They have 3 pillars of their business which are: High-end Events, Training (including overseas studying programs), and Membership Community Operation. 我们的主营业务包含3大模块:高端峰会、培训+海外访学、社群运营。
About Tanner De Witt China Practice Group
Tanner De Witt's China Practice Group was established in response to the growing need of clients in Hong Kong and overseas to understand better the legal and commercial landscape in Mainland China as well as of clients in Mainland China (the People's Republic of China or PRC) to understand and develop their business and invest in Hong Kong and other parts of the world. Whilst we are a Hong Kong law firm advising on Hong Kong law, our knowledge and experience of China enable us to advise overseas clients who have or wish to establish business interests in China.