Tanner De Witt lawyers selected by Who's Who Legal 2018
12Feb2018
Who's Who Legal has featured six of our lawyers as Experts in their soon-to-be-released 2018 guide. One of our Partners, Jeff Lane, has been ranked as Thought Leader for his work in Asset Recovery.
Lawyers are selected for the rankings based upon a comprehensive, independent survey with both general counsel and private practice lawyers worldwide. Only specialists who have met independent international research criteria are listed.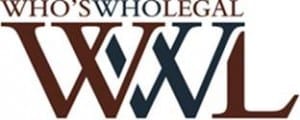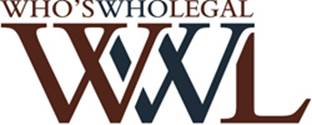 Asset Recovery
Ian De Witt
Robin Darton
Jeff Lane
Anthony Hill
Restructuring & Insolvency
Ian De Witt
Robin Darton
Litigation
Jeff Lane
Labour & Employment
Kim Boreham
Russell Bennett
Pensions & Benefits
Russell Bennett
About Who's Who Legal
Since 1996, Who's Who Legal has identified the foremost legal practitioners in multiple areas of business law. In total, this site features over 24,000 of the world's leading private practice lawyers and 2,500 consulting experts from over 150 national jurisdictions. The publication prides themselves on the integrity and authority of their findings. It is impossible to buy entry into this publication.
Their service is designed to reduce the short-term costs incurred in finding a lawyer, but more significantly to minimise the transactional expense and risk of receiving poor counsel. They act as a reference source for companies seeking to corroborate the reputations of expert lawyers recommended by another party. However, because referrals are often lateral, they also aim to create a network among the lawyers listed, who will know the ablest lawyers in their own practice area, but may not be so familiar with other fields and countries in interdisciplinary and international transactions.
Following the success of the international publications, Who's Who Legal also publishes a series of special reports. These go into greater depth in local markets identifying the leading individuals across a number of practice areas, as well as providing further in-depth editorial analysis of each area and a breakdown of the leading firms overall.
About Tanner De Witt
Tanner De Witt is an established and recommended independent law firm in Hong Kong. Our firm and lawyers, many of whom have international law firm backgrounds, receive top ratings from industry publications such as Chambers and Partners and Legal 500.
Our primary focus is business law in Asia. We provide legal advice and representation in the following areas: Corporate and Commercial; Litigation and Dispute Resolution; Insolvency and Restructuring; Employment; Immigration; Family and Private Client; Wills and Trusts; Financial Services Regulatory; Hospitality including Liquor Licensing; White Collar Crime and Criminal.
For further information, please contact us.