Tanner De Witt hosts first edition of TDW Tech Talks
29Oct2018
On Thursday 25 October 2018, an audience of nearly 60 gathered in our office to attend the inaugural edition of Tanner De Witt Tech Talks, a series of events hosted by Corporate Commercial Partner Pádraig Walsh.  The topic of the talk was "Tokenising the ever-changing world: Best practices in ICOs, IEOs and STOs" and featured speakers Brian Elders (Founder, Crypto IB), Kevin Loo (Chief Strategy Officer, Crypt AM) and Loic Engelhard (Founder, PrivateMarket Technologies). Pádraig moderated the hour-long discussion, which included a 30-minute question-and-answer session from the audience.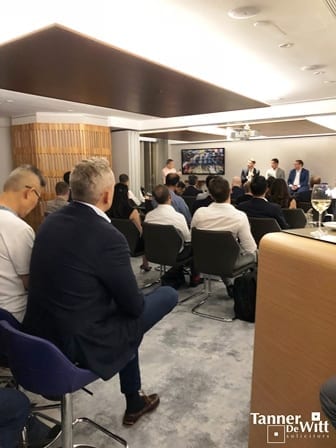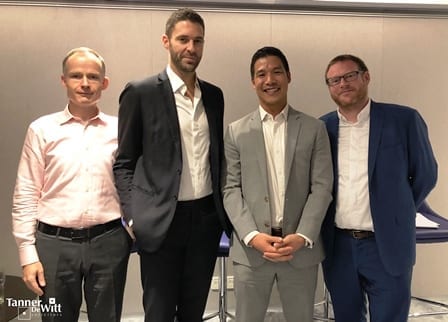 About Pádraig Walsh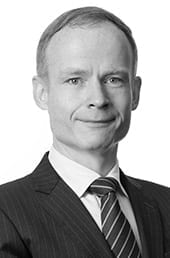 Pádraig's practice focuses on venture capital and related corporate work. His work encompasses advice on private equity and debt financings, leading on investment negotiations and completion, and preparing documents to implement deal terms. He also advises on the range of common issues for emerging companies, such as corporate structuring, IP licensing, equity incentive plans, and shareholder disputes. He represents both investors, strategics, and founders.
With clients broadly within the technology sector, Pádraig has represented companies within specific verticals of fintech, insurtech, regtech, medtech, edutech, and cleantech. Pádraig's practice also includes assisting clients on licensing, regulatory and compliance. His experience in this area has enabled him to advise clients on a number of innovative, complex fintech projects. He is at the forefront of advising on legal issues for emerging businesses using blockchain technology.
Pádraig is a mentor, and provides legal training programmes, for a number of accelerator programmes. He is also a regular speaker at various startup events and a blogger on the tech startup scene.
For more about Pádraig Walsh, please visit his profile.