Tanner De Witt attends The Hong Kong Mental Health Conference 2017
08Nov2017
Partner Joanne Brown and Paralegal Elizabeth Seymour-Jones recently attended The Hong Kong Mental Health Conference 2017. Held on Friday 3 November to Sunday 5 November at the Hong Kong Academy of Medicine, the Conference hosted a variety of sessions, some of which are below:
Mental Health Inequalities, Initiatives & Information in the Workplace
Putting Mental Health on the Legal Agenda
Law, Disability and Family: A multidisciplinary approach to family, attachment and mental health disability
Bridging the Gap Between School Counsellors & Community Mental Health Services in Hong Kong
As Head of the Family Department, Joanne frequently encounters matters that involve a mental health component. Elizabeth assists with these cases as well, so developing a deeper understanding of mental health and its impact on individuals and society is essential.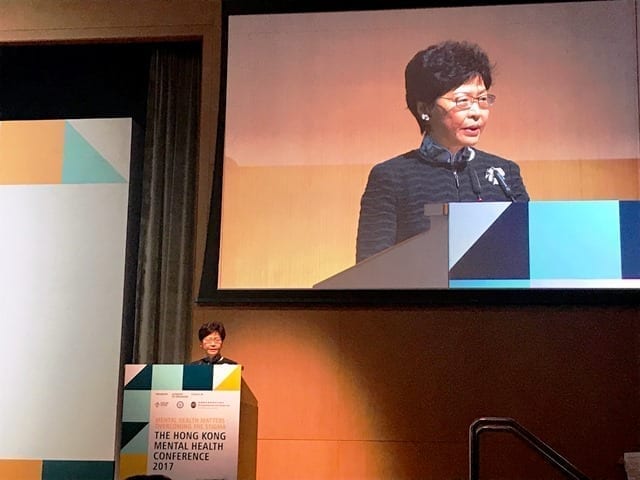 About the conference

The Hong Kong Mental Health Conference is an innovative, global forum that aims to bring together a host of disciplines including corporations, educators, insurers, government representatives, health and human resource professionals, public health specialists, media, caregivers, NGOs and many more for the purpose of generating practical and actionable solutions to mental health issues with a view to making the subject a less taboo one. One in four people worldwide suffers from a minor mental health difficulty and one in ten suffers from a serious disorder. The objective of the Conference is to de-stigmatise mental health problems, encourage the discussion of wellbeing solutions and share innovation, with the view to changing attitudes toward mental health in Hong Kong and beyond.