River Stone and Peter Tang attend the 16th Annual China Mergers & Acquisitions Summit 2019
24Jan2019
Corporate and Commercial Partner River Stone and Solicitor Peter Tang were in Shanghai earlier this week to attend the 16th Annual China Mergers & Acquisitions Summit, which we also supported as Gold Sponsor.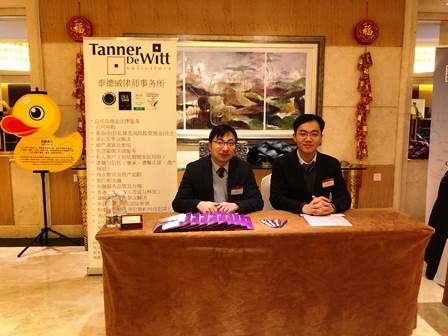 Held at the Renaissance Hotel in Pudong, key topics during the Summit included:
New Global Trends, Issues and Opportunities of M&A in China;
Cross-Border M&A: Managing Financial Risks and Challenges;
Valuation in a Share/Asset Acquisition Deal;
Addressing Commercial and Legal Due Diligence to Negotiate Better;
Latest China M&A Regulatory Update;
and much more. As the sole independent Hong Kong law firm at the Summit, it was a wonderful opportunity to connect with industry peers and meet other high profile M&A experts.
For more information on our Corporate and Commercial practice, please click here.