Q&A with Eddie Look – Corporate and Commercial Partner
24Mar2016
Eddie Look joined Tanner De Witt in 2002 and was made Partner of the Corporate and Commercial practice in 2009. He qualified in British Columbia Canada in 1998 before qualifying in Hong Kong in 2001. This week we had a chance to chat with Eddie to find out why he chose to become a lawyer, what he finds most satisfying and one piece of advice he would pass onto young adults who are considering a career in law.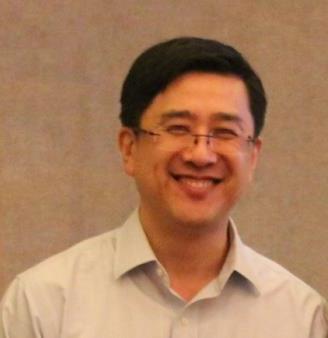 Why did you choose to become a lawyer?
I have always been an intellectually-minded person. I like to meet a good challenge and being a lawyer requires you to be both intellectual and up for a challenge.
Describe a typical day at work
Every day is different. My day depends on who I am meeting and what matters I am working on. Some days I tend to be more social whether it be meeting existing or potential clients.  Other days, it might be burning the midnight oil on an acquisition for completion.
What part of being a lawyer do you personally find most satisfying? Most challenging?
I am constantly being engaged in new matters and considering the law from different angles to provide hopefully more innovative solutions for clients. I also have a job which allows me to meet and work with people from all over the world.  In the process, I am fortunate to be paid to learn about the business activities of such clients in different industry sectors.  To be able to bring value to a client and to see that we have contributed to the successes of their ventures, acquisitions or businesses is the most motivating and satisfying elements of being a lawyer.
Juggling multiple instructions and acquisitions may sometimes be challenging as we might be working with a number of extensive documents.  In doing so, we have to keep separate matters clear in our minds which can sometimes be challenging.  And of course, there are not enough hours in the day to do everything and at the pace that we want.
Being a lawyer can be stressful at times, how do you maintain good work-life balance?
I have made it a habit not to bring work home. This allows my mind to rest and to spend quality time with my family.  This also means that there are some days where I am the last one to leave the office but I always set aside time for other important aspects of my life, including family, of course.
Give one piece of advice to young adults who are considering the legal profession / Give one piece of advice to your younger self
Whatever career you pursue you should be passionate about doing it well and be willing to push beyond your own comfort zone to achieve your full potential.
If you had not become a lawyer, what other professions would you have considered?
If I had not become a lawyer I would have worked in the education field. Teaching primary school students and indulging in their simplicity of life and love of the world would be ideal.
You may find out more about Eddie here.