Pádraig Walsh to speak at PrivacyRules 2021 conference
03Dec2021
Corporate and Commercial Partner Pádraig Walsh will speak at PrivacyRules' 2021 three-day global conference on privacy and cybersecurity. Taking place from 7 to 9 December, the conference will be held virtually at 12.30-1.30pm London time (8.30-9.30pm HK time) with an interactive FAQ segment at the end of each session.
Padraig, who is also the chair of PrivacyRules' Know-How and Training Committee, will speak at the first session on 7 December about privacy pitfalls in M&A transactions, specifically addressing data protection issues in post-acquisition transitional services and integration. He will be joined by:
Luiza Sato (ASBZ, Brazil)
Mariano Peruzzotti (OJAMBF, Argentina)
Daniel Meyers (Transperfect Legal Solutions, USA)
Kelly Dickson, moderator (Macpherson Kelley, Australia)
About PrivacyRules
PrivacyRules is the only worldwide alliance with a holistic legal, tech and data crisis communication approach to privacy. They offer services to businesses, governments and individuals on privacy issues. By coordinating the professionals, they provide current information and tools to address the complex world of privacy compliance.
About Pádraig Walsh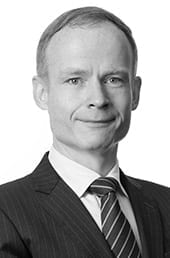 Pádraig's practice focuses on the technology sector. His clients also include businesses in other sectors in relation to legal issues arising from their use of technology. He has represented companies within specific verticals of fintech, insurtech, regtech, biotech, healthtech, edutech, cleantech, and supply chain tech. Pádraig works with businesses at all stages of the corporate growth cycle, from early through growth and on to mature and multinational stages.
Pádraig's practice areas include corporate and venture capital, commercial and privacy, and regulatory and compliance.