Padraig Walsh speaks at ZegalCon 2018
19Oct2018
Corporate Commercial Partner Pádraig Walsh spoke at a ZegalCon 2018 seminar alongside Brian Elders, Founder of Crypto IB. Pádraig and Brian's seminar was titled "Decoding Blockchain: Challenges and Opportunities from a Legal Perspective", and presented the angle of a  conversation between a blockchain business owner and an experienced blockchain lawyer. Pádraig says "It was a pleasure to be on the stage with Brian Elders shooting the breeze on blockchain. Thanks to Zegal for having us along." .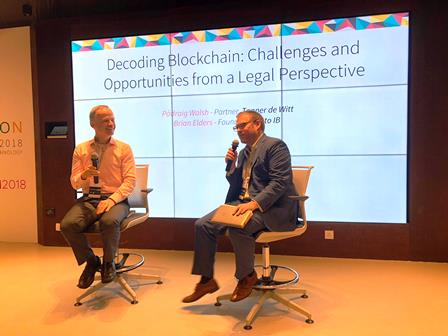 About ZegalCon 2018
In November 2017, Zegal organised the inaugural ZegalCon, Asia Pacific's leading LegalTech conference, which brought together more than 200 legal professionals, industry experts, and LegalTech enthusiasts from across the region to uncover how technology is transforming the legal industry and how legal professionals stay on top of their game. At ZegalCon 2018, industry leaders and like-minded legal professionals discovered the latest developments on artificial intelligence, blockchain and other technologies in the legal context, witnessed the latest advancements in cloud legal technology and received practical insights into how to deliver the most competitive service. This is the leading conference for lawyers in private practice and in-house counsel interested in how technology is transforming the legal industry.
About Pádraig Walsh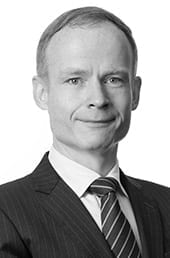 Pádraig's practice focuses on venture capital and related corporate work. His work encompasses advice on private equity and debt financings, leading on investment negotiations and completion, and preparing documents to implement deal terms. He also advises on the range of common issues for emerging companies, such as corporate structuring, IP licensing, equity incentive plans, and shareholder disputes. He represents both investors, strategics, and founders.
With clients broadly within the technology sector, Pádraig has represented companies within specific verticals of fintech, insurtech, regtech, medtech, edutech, and cleantech. Pádraig's practice also includes assisting clients on licensing, regulatory and compliance. His experience in this area has enabled him to advise clients on a number of innovative, complex fintech projects. He is at the forefront of advising on legal issues for emerging businesses using blockchain technology.
Pádraig is a mentor, and provides legal training programmes, for a number of accelerator programmes. He is also a regular speaker at various startup events and a blogger on the tech startup scene.
For more about Pádraig Walsh, please visit his profile.