Pádraig Walsh speaks about Term Sheets to members of the Founder Institute
21Aug2018
Corporate and Commercial Partner Pádraig Walsh recently spoke at a Founder Institute event on Term Sheets. Held at co-working space theDesk in Causeway Bay on Monday 20 August, Pádraig focused on the legal aspects of a Term Sheet: what it is, why it's a good idea for start-ups to have one, and provisions that should be included in one. Other speakers discussed intellectual property basics for start-ups and Term Sheet basics from an entrepreneur's point of view.
About Pádraig Walsh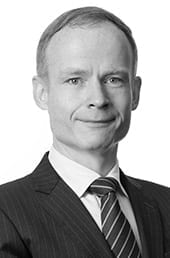 Pádraig's practice focuses on venture capital and related corporate work. His work encompasses advice on private equity and debt financings, leading on investment negotiations and completion, and preparing documents to implement deal terms. He also advises on the range of common issues for emerging companies, such as corporate structuring, IP licensing, equity incentive plans, and shareholder disputes. He represents both investors, strategics, and founders.
With clients broadly within the technology sector, Pádraig has represented companies within specific verticals of fintech, insurtech, regtech, medtech, edutech, and cleantech. Pádraig's practice also includes assisting clients on licensing, regulatory and compliance. His experience in this area has enabled him to advise clients on a number of innovative, complex fintech projects. He is at the forefront of advising on legal issues for emerging businesses using blockchain technology.
Pádraig is a mentor, and provides legal training programmes, for a number of accelerator programmes. He is also a regular speaker at various startup events and a blogger on the tech startup scene.
About Founder Institute
The Founder Institute was started in 2009 by serial entrepreneur Adeo Ressi (CEO) & Jonathan Greechan (CMO). At the small headquarters office in Silicon Valley, the Founder Institute is a team of 22 employees who support chapters across 100+ cities and 50+ countries. Founder Institute helped launch over 2,000 companies. These companies have created over 15,000+ new jobs and $20B in shareholder value. The company's mission is to "Globalize Silicon Valley" and build sustainable startup ecosystems that will create one million new jobs worldwide.
For more about Pádraig Walsh, please visit his profile.