Pádraig Walsh records Meet the Member podcast with PrivacyRules
05Jul2019
Corporate Commercial Partner Pádraig Walsh recently joined PrivacyRules, the only worldwide alliance with a holistic tech & legal approach to privacy matters. To celebrate his membership, Padraig recorded a 'Meet the Member' podcast with PrivacyRules' Alessandro Di Mattia.
In the podcast, Pádraig and Alessandro  explore the data protection regime in Hong Kong by discussing its most recent developments and some interesting cases of data breaches. The podcast also compares the framework's similarities and main differences with the GDPR,  issues related to the conclusion of the Brexit process and the particularly strong provisions of Hong Kong on direct marketing. In the final part of the recording, Pádraig also discusses the main issues related to the use of Blockchain and AI.
To listen to the podcast, please click here. 
A video recording of the podcast is also available to watch here:
About Pádraig Walsh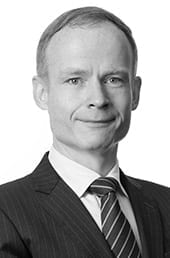 Pádraig's practice focuses on venture capital and related corporate work. His work encompasses advice on private equity and debt financings, leading on investment negotiations and completion, and preparing documents to implement deal terms. He also advises on the range of common issues for emerging companies, such as corporate structuring, IP licensing, equity incentive plans, and shareholder disputes. He represents both investors, strategics, and founders.
With clients broadly within the technology sector, Pádraig has represented companies within specific verticals of fintech, insurtech, regtech, medtech, edutech, and cleantech. Pádraig's practice also includes assisting clients on licensing, regulatory and compliance. His experience in this area has enabled him to advise clients on a number of innovative, complex fintech projects. He is at the forefront of advising on legal issues for emerging businesses using blockchain technology.
Pádraig is a mentor, and provides legal training programmes, for a number of accelerator programmes. He is also a regular speaker at various startup events and a blogger on the tech startup scene.