Jeff Lane to attend The UN International Colloquium on Civil Asset Tracing and Recovery
28Nov2019
Tanner De Witt's Jeff Lane will be attending The International Colloquium on Civil Asset Tracing and Recovery on 5 December 2019.
The Colloquium will be held in Vienna after the fifty-sixth session of Working Group V (Insolvency Law) of the United Nations Commission on International Trade Law (UNCITRAL). This invite-only conference brings together world experts in both criminal and civil law tracing and recovery to explore and develop the legal resources available in their respective jurisdictions, and to identify jurisdictional differences, problems arising from those differences, and ways to overcome them. This focus will help coalesce these international elements into a coordinated international response directive on asset tracing and recovery.
At the colloquium, Jeff hopes to meet fellow fraud practitioners and to share his extensive domestic and multi-jurisdictional financial fraud and asset tracing experience to help advance the efficacy of tools available to legal professionals around the world.
About UNCITRAL
The United Nations Commission on International Trade Law is the core legal body of the United Nations system in the field of international trade law. A legal body with universal membership specialising in commercial law reform worldwide for over 50 years, UNCITRAL's business is the modernisation and harmonisation of rules on international business.
About Jeff Lane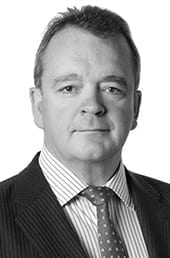 Jeff leads the Tanner De Witt fraud and asset tracing practice in Hong Kong and is proud to be representing the firm at the colloquium. He is Hong Kong's sole representative of FraudNet, an elite network of international asset recovery lawyers administered by the Commercial Crime services division of the International Chamber of Commerce which combines leading fraud and asset recovery lawyers from more than 70 jurisdictions around the world.
He has been recommended in the major legal directories for a number of years. Legal 500 Asia Pacific Guide 2019 recommends him as a "fantastic practitioner, who gives clear and commercial advice … and gets results", Chambers Asia Pacific 2019 recognises his "substantial expertise… in fraud matters", Asialaw Leading Lawyers 2019 acknowledges him as a "Market Leading Lawyer", and Who's Who Legal – Asset Recovery 2019 names him as "an outstanding lawyer" and Hong Kong's sole Global Elite Thought Leader.
He is Hong Kong's go-to specialist in the growing area of cyber fraud.
About Tanner De Witt
Tanner De Witt is an established and recommended independent law firm in Hong Kong. Our firm and lawyers, many of whom have international law firm backgrounds, receive top ratings from industry publications such as Chambers and Partners and Legal 500. In this specific recognition from Who's Who Legal, Tanner De Witt is the only law firm from the Asia Pacific region selected as a leading firm in 2019.