Jeff Lane attends C5 Fraud, Asset Tracing and Recovery Geneva
10Mar2020
Fraud and Asset Tracing Partner Jeff Lane was in Geneva for the 14th Edition of the C5 Fraud, Asset Tracing and Recovery Conference from 5 – 6 March.
Held at the Fairmont Grand Hotel Geneva, the conference gathered the full spectrum of professionals specialising in fraud, banking and insolvency. Guests included solicitors, barristers, forensic accountants, risk analysts, private investigators, and recovery specialists.
About The C5 Group
For over 20 years C5 Group companies including American Conference Institute, The Canadian Institute, C5 (UK), have developed and hosted conferences, summits and executive briefings providing the business intelligence that decision makers need, to react decisively and effectively to challenges and opportunities in the marketplace.
With offices in New York, London and Toronto, C5 Group offers hundreds of conferences, forums, and summits each year around the globe. Over 25,000 senior business and public sector executives, lawyers and other professionals from the United States, Europe, Russia and CIS, China, Canada, Australia, Asia and Africa will attend a C5 Group event this year.
About Jeff Lane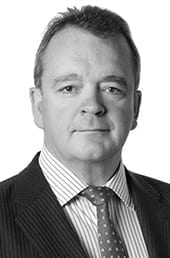 Jeff conducts a strong commercial litigation practice with a focus on domestic and complex multi-jurisdictional financial fraud disputes and asset tracing. He is Hong Kong's go-to specialist in the growing area of cyber fraud.
Jeff has practiced in Hong Kong for close to thirty years and is the sole Hong Kong representative of FraudNet, the international network of specialist fraud practitioners established by the International Chamber of Commerce, which is recognised by Chambers and Partners. FraudNet is an international network of independent lawyers who are the leading civil asset recovery specialists in each country.
For more information about Jeff Lane, please view his profile.