Tanner De Witt marks the International Day of Persons with Disabilities
03Dec2021
On 3 December, Tanner De Witt is observing the International Day of Persons with Disabilities. This day of recognition and awareness was established by the United Nations in 1992 to promote the rights and well-being of persons with disabilities in all facets of society. UNESCO has amplified this year's observance with a week long programme leading into 3 December, the theme for which is "Building back better: towards an inclusive, accessible and sustainable post COVID-19 world by, for and with persons with disabilities".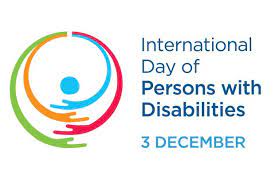 People with disabilities have been and continue to be disproportionately affected by consequences of the COVID-19 pandemic. Access to and encouragement of participation of people with disabilities in workplaces, education, policy formation, and planning is essential to curb the already heightened impact of the COVID-19 pandemic on disability rights.
For information on disability discrimination protection and harassment in Hong Kong and its application to you, please contact Russell Bennett and Mark Chiu.