IFLR recognises Tanner De Witt's insolvency and restructuring team
26Aug2016
Tanner De Witt is  delighted to confirm that Partners Ian De Witt and Robin Darton and Consultant Anthony Hill have been endorsed as Leading Lawyers for Restructuring and Insolvency following client and peer recommendations during IFLR1000's 2017 Edition research process.
IFLR has been ranking lawyers since 1990 and the IFLR1000 is the guide to the world's leading financial and corporate law firms and lawyers across over 120 jurisdictions worldwide. In addition to this, IFLR publishes news and features including analysis of market trends and law firm news.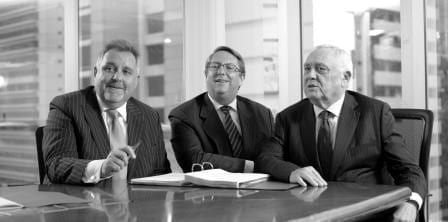 The research undertaken to identify the best practitioners around the world consists of peer reviews of law firm performance including practice area, sector and geographical strengths and examples of transactional work. Leading Lawyers are individuals who have proved themselves to be among the leading figures in their respective markets. As well as receiving recommendations from clients and peers these individuals will also have a clear track record of innovative work.
About Restructuring and Insolvency at Tanner De Witt
Tanner De Witt's restructuring and insolvency practice is one of the most established in Hong Kong. The team is consistently ranked in Tier 1 / Band 1  in Hong Kong by leading industry publications including Legal 500 and Chambers & Partners. Our lawyers specialise in a wide spectrum of insolvency administrations, complex restructurings and bankruptcies involving global assets, with a particular emphasis on contentious and court-related issues.
While Tanner De Witt is an independent Hong Kong law firm, our Insolvency and Restructuring lawyers act for many international clients involved in multi-jurisdictional and high profile matters. We provide legal advice and representation to insolvency practitioners, creditors, directors, shareholders, private and listed companies, bondholders, and individuals facing cash flow difficulties and have experience with a wide range of specialist tribunals and professional associations.
For more information see our Restructuring and Insolvency practice area page.