Edmond Leung attends 7th Annual Competition Law and Regulatory Global Forum 2018
06Jul2018
Corporate Commercial Partner Edmond Leung attended yesterday's 7th Annual Competition Law and Regulatory Global Forum, held at the Hyatt Regency Tsim Sha Tsui. Speakers included Competition Commission (Hong Kong) Executive Director Steven Parker, Hong Kong Competition Association Chairperson Knut Fournier and  more.
This year's forum included the following panels:
The Hong Kong Competition Ordinance – What It Means to Local and International Companies in Hong Kong,
FCPA – Advice for Hong Kong Companies,
Handling and managing Internal Investigations
and many more.
About Edmond Leung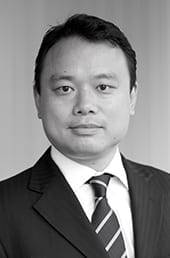 Edmond specialises in corporate and commercial matters, advising clients operating in and out of Hong Kong, and in a wide range of industries.
Edmond advises on mergers, acquisitions, disposals, joint ventures, re-organisations, private equity transactions, the establishment of funds including private equity, venture capital and hedge funds, and banking and finance matters. Edmond also advises on general corporate and commercial matters including the establishment of companies and businesses, franchise, commercial agency and distribution arrangements, and other commercial agreements. In addition, he advises on regulatory and compliance matters including in relation to financial services.
For more information about Edmond, please visit his profile.