Children Mental Health Awareness Week – Let's Connect: Steps to minimise the impact of separation and divorce on a child
13Feb2023
The past week was Children's Mental Health Week in the UK with the theme of "Let's Connect". I was fortunate to attend a school event designed to bring this to the attention of parents and was interested to hear from an esteemed panel of Hong Kong psychologists. They discussed issues facing parents and their children and how to foster better connections.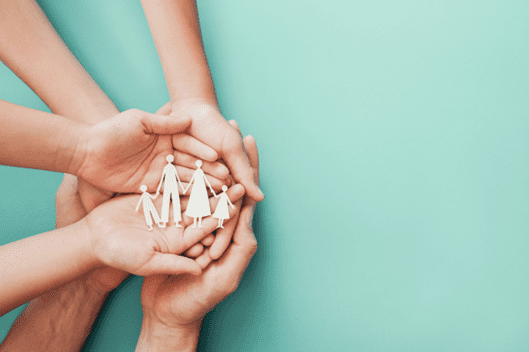 This caused me to reflect on my work as a Family Lawyer and the impact our work has on the children of the families we advise but who we may never meet. Family law in Hong Kong requires a child's best interests to be the first and paramount consideration when questions of custody or the upbringing of a child are raised. The discussion of what may and may not be in a child's best interest arises day in and day out. The perspective of parents often differs wildly and these gaps must be bridged and solutions found.
What we know is that conflict and uncertainty harm children. These are often the unfortunate by-products of separation and divorce – but they do not have to be. There are steps that can be taken by parents to reduce the prospect of harm and to better understand and scaffold children through the legal process and throughout the ongoing years of co-parenting.
Dr. Quratulain Zaidi is a registered clinical psychologist in Hong Kong and the UK, also heavily involved in the Hong Kong Collaborative Practice. She strongly agrees on the negative impact that family conflict has on children, commenting that "safeguarding and protecting children from the aftermath of the end of a relationship is a parental responsibility that cannot be ignored. It is not the end of the relationship that causes the damage to the well-being of children but the ongoing conflict between parents who find it difficult to decouple and move to the role of being parents together for their children. My experience in therapeutic setting is children who were caught in the middle of parental conflict at any stage of their life (as young 6 year olds or 40+) are impacted emotionally and psychologically. This can be minimised by learning to navigate the transition from decoupling to parenting together healthily."
Consider the following steps to minimise the impact of the separation or divorce on you and your child:-
Counselling to process your own emotions and feelings arising from the situation and discover and implement appropriate tools and boundaries to protect your child from vicarious trauma by your behaviour or sharing of adult information.

Consider age-appropriate parenting courses and resources to better understand the developmental ages and stages of your child and how your child processes separation and divorce and to build knowledge and skills to support your child through the process.

Speak to child experts such as counsellors, psychologists or their teachers if you have concerns about how your child is coping or their mental health. Know what signs to look out for to indicate they may be suffering distress or anxiety around the separation or any conflict and uncertainty which has arisen.

Commit to appropriate communication channels with your co-parent and avoid using children to relay information between the two.

Create certainty and structure around their arrangements as soon as possible and communicate this to your child by a shared conversation or calendar displayed at each home.

Commit to kinder dispute resolution processes designed to place your child metaphorically first when considering child-care arrangements and financial arrangements such as collaborative practice, child inclusive mediation, mediation, or parental co-ordination. They can produce a peaceful and respectful process which is more likely to create long terms solutions which can be adhered to.

If you require legal assistance do not choose the most aggressive lawyer you can find.
Children of divorce can grow and thrive in the right environment and with the right scaffolding. Every day parents face a conscious choice to put their child first and to keep the child out of the conflict. Only in this way can parents be sure their child's best interests are truly a paramount consideration and that they will be able to maintain current relationships and build future healthy connections.
Joanne Brown
For specific advice on your situation, please contact:
Joanne Brown
Partner | E-mail
Disclaimer: This publication is general in nature and is not intended to constitute legal advice. You should seek professional advice before taking any action in relation to the matters dealt with in this publication.