Tanner De Witt attends Hong Kong Arbitration Week 2020
23Oct2020
Members of Tanner De Witt's Arbitration team (including Kevin Warburton, Kevin Siu, Sharina Mahtani and Ling Meng) participated in a wide array of debates, lectures and training sessions this week as part of Hong Kong Arbitration Week (as well as the annual pub quiz). It was a full week of virtual and in-person events on topics such as:
the impact of COVID on international arbitration;
Hong Kong's standing as an arbitral seat;
the rise of technology in arbitration; and
the impact of the global political climate on arbitration; and
the role of the courts in arbitration.
It is the first year that Tanner De Witt has sent such a large contingent to Arbitration week. The team was very well received and thanks their fellow practitioners for such a warm welcome. We would also like to extend our thanks to the Hong Kong International Arbitration Centre for organising this fantastic week for the city's arbitration community! We are excited to become more involved in the global arbitration community in the future.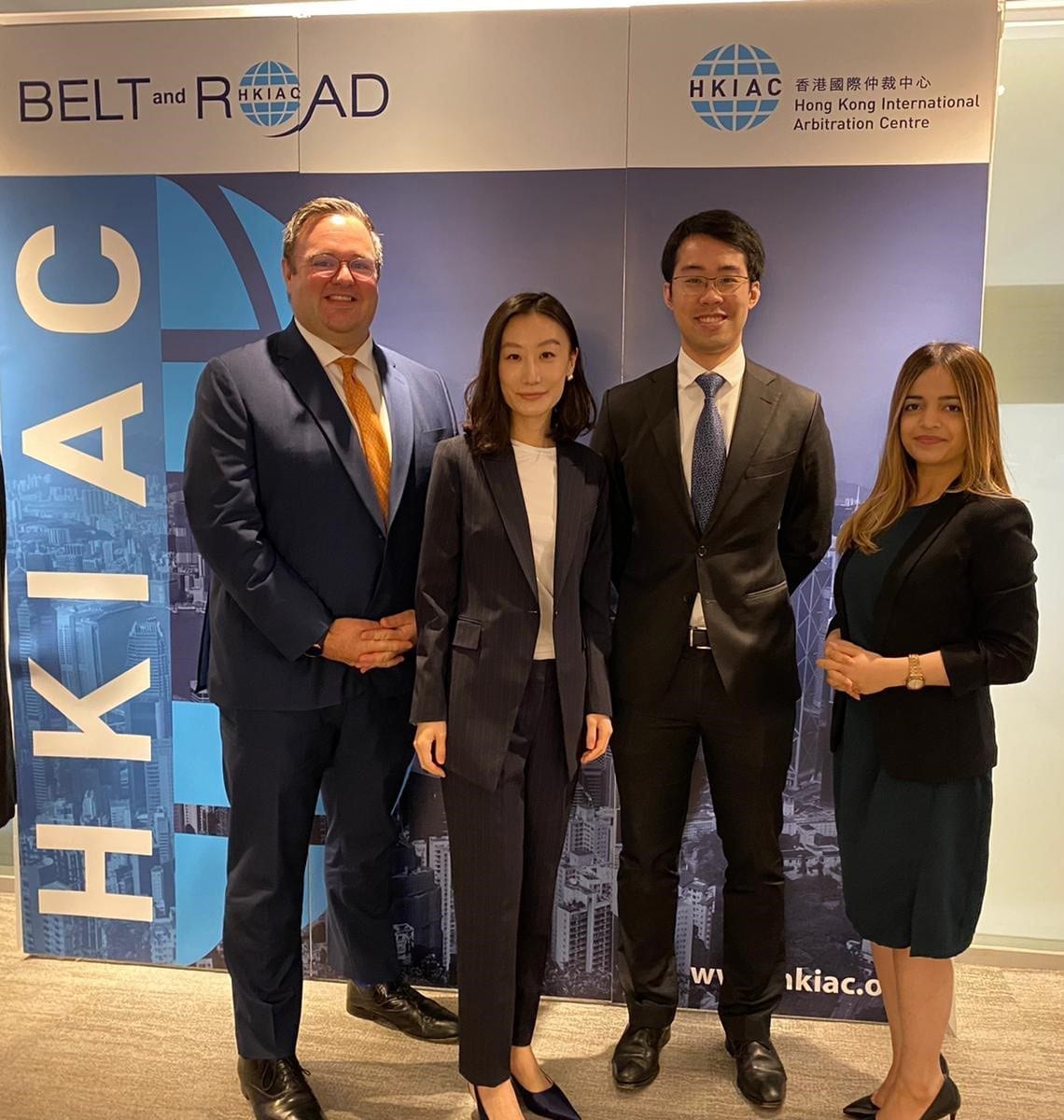 About HK Arbitration Week
Organised by the Hong Kong International Arbitration Centre, HK Arbitration Week is an annual event that's now in its ninth year. Set up with the goal to promote alternative dispute resolution services, events at HK Arbitration week are widely attended and supported by the arbitration community in the APAC region.
About Tanner De Witt's Arbitration practice
The global interest in Asia and in particular inbound investment to China has led to a sustained increase in Hong Kong as a domestic and international arbitration dispute resolution mechanism in commercial contract agreements.
The absence of robust legal systems in some parts of Asia has meant that contracts for projects in this region often stipulate that Hong Kong should be the main arbitration system used to resolve disputes due to its long and established reputation for offering a reliable, neutral, confidential and efficient solution. Further afield, many commercial parties from Europe and North America entering into business in Asia will select Hong Kong as the preferred jurisdiction for arbitration for the multilingual legal system and modern, progressive and reliable service mind set.
Tanner De Witt is engaged on domestic and international arbitrations in Hong Kong and works on arbitrations administered by: Hong Kong International Arbitration Centre (HKIAC), China International Economic and Trade Arbitration Commission (CIETAC), International Chamber of Commerce (ICC), London Maritime Arbitrators Association (LMAA), the core legal body of the UN system in the field of international trade law, United Nations Commission on International Trade Law (UNCITRAL) and others.
Why choose arbitration?
Parties choose to use arbitrators with relevant sector knowledge and experience for their disputes for a range of different reasons. Arbitration can lead to faster resolution with less conflict and stress than taking the dispute to the court system. Parties are free from the court timetable and the objective is to come to a solution with less conflict which can lead to faster results. Arbitrations also provide greater levels of confidentiality in proceedings.
Although arbitration is not always cheaper than traditional litigation, Tanner De Witt will help clients to resolve conflicts in a cost-effective manner with minimum disruption to commercial relationships.